Following Harvard University guidelines for group gatherings, we are now offering in-person tours of the Arboretum's landscape. Registration is required and limited to 15 participants. Learn more and register at our Events page.
The Arnold Arboretum landscape remains open daily from dawn to dusk and provides a wonderful respite for all. See more information and guidelines for visiting safely.
From flowers and fragrance to fruits and textures to the bare bones of winter's deciduous plants, the Arnold Arboretum is a dynamic landscape throughout the year! Our website offers a number of great self-guided tours that you can download ahead of time or take with your phone when you visit.
You can take a tour and explore on your own through our new Expeditions mobile app.
Private Tours
Adult Groups
We are now offering in-person tours of the Arboretum on a limited basis. These tours are free and limited to 15 participants. An Arboretum docent will lead these 90-minute walking tours of the landscape, seasonal highlights, and Arboretum history. Please see our Events page to register for the currently offered guided tour dates.
Once we resume scheduling in-person, private tours in our landscape, our Visitor Engagement staff will work with you to provide a memorable experience, whether you are a group of avid gardeners seeking to gain horticultural knowledge or simply want a guided stroll through an historic landscape of remarkable beauty.
Bus tours and driving permits are currently unavailable. When they are available, groups must supply their own bus, and bus size restrictions apply, including a height restriction of 11 feet. For information about these tours, please contact arbweb@arnarb.harvard.edu. If needed, please call 617.384.5209.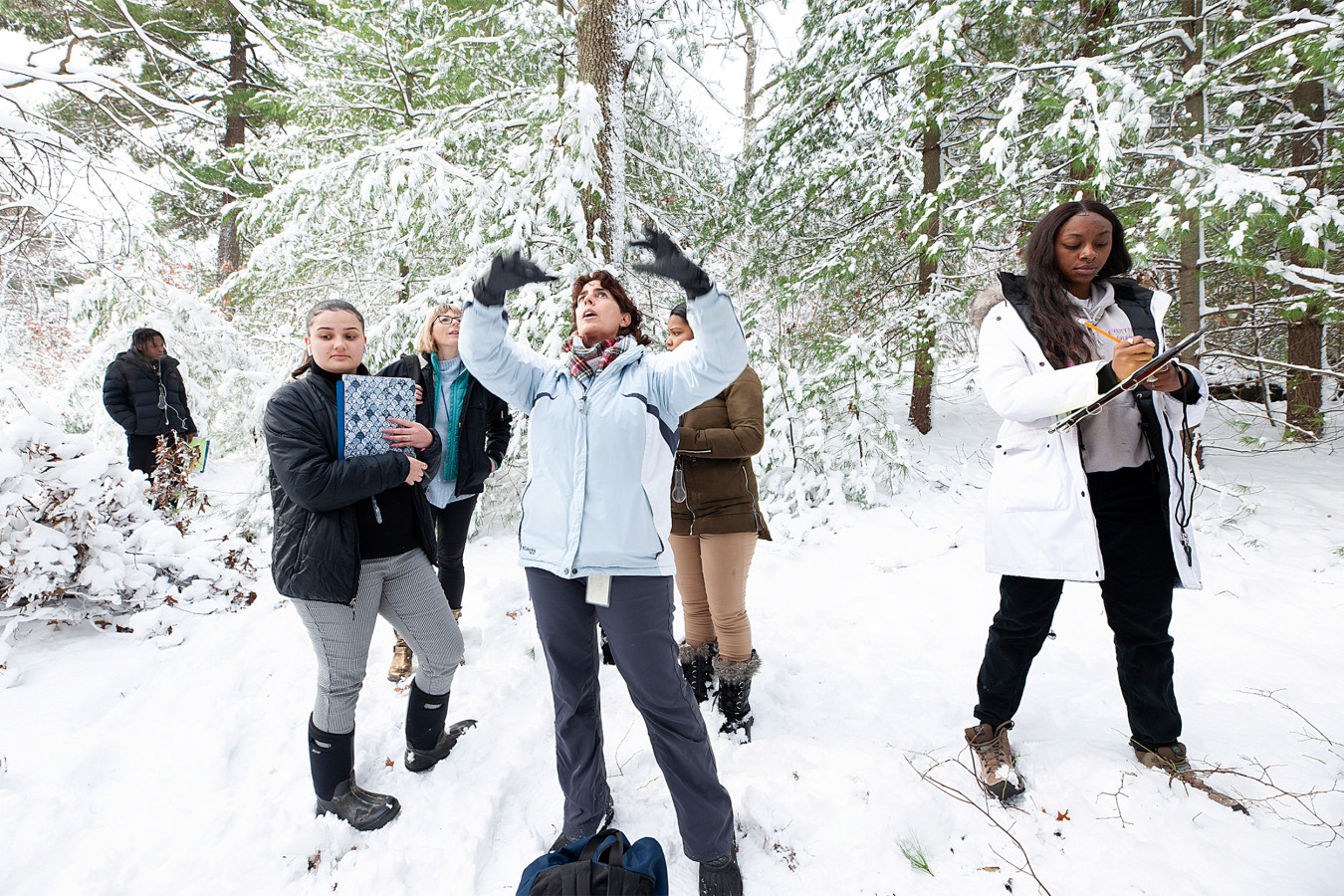 Youth Groups
Middle and High School: If your middle or high school class is studying a topic related to the Arnold Arboretum's area of focus (horticulture, environmental studies, ecology, botany, etc.) email us. We are happy to help educators prepare for a self-guided visit, however we do not currently offer standard programs for youth in this age group for non-related classes or after-school groups, summer youth groups, or student clubs.
Higher Education Groups
As part of its education mission, the Arboretum provides academic tours to college and university groups studying relevant subjects. These tours are currently not being scheduled. They are free of charge and led by Arboretum staff members whenever possible. To schedule an academic tour, course instructors or academic advisers will be advised to fill out a request at least three weeks in advance. Request forms will be available on this page when tours become available. On the request form, you will describe the scope of the course or other specifics that would allow us to place you with the most appropriate staff member(s) or docent. For additional information, please call 617.384.5209 or email.