Please note that all in-person exhibitions are suspended due to the closure of the Hunnewell Building and Visitor Center as part of Harvard University's COVID-19 response. Exhibitions are currently online.
When our Visitor Center reopens, on site-exhibitions will resume and continue to be free and open to the public in the Hunnewell Building at 125 Arborway, Boston.
Artists interested in mounting solo exhibits in the Hunnewell Building Lecture Hall should review the exhibition guidelines [pdf]. Proposals may be submitted to arbweb@arnarb.harvard.edu with the subject heading "Exhibition Proposal."
---
Current Shows
Urban Ponds: Essential Ecosystem for the Enjoyment and Discovery of Nature
Photography by Bruce Wilson
July 24 – October 11, 2020
In Shakespeare's time, four elements were considered essential to life – earth, air, fire, water. In our own lifetime, we have discovered just how essential these elements are. The fourth, water, takes on the role of beauty, reflection, discovery, joy, even metaphor, in this exhibition by photographer, Bruce Wilson.
Urban Ponds: Essential Ecosystems for the Enjoyment and Discovery of Nature through October 11, brings the aesthetic and elemental properties of water, within the circumscribed arena of the city, to the Arnold Arboretum. Three ponds in the Bradley Rosaceous Collection, Faxon, Dawson, and Rehder, are alive with fauna and flora, beckoning visitors who relish a connection to nature and water in an urban community.
An integral component of the Arboretum's ecosystem and landscape, these ponds (as well as in an urban pond in Newton)—named for former Arboretum staff—entice Wilson to bring his artistic eye to the discovery of shadows, reflections, and visitor enjoyment. His pond images complement the trees, emphasize the subtle or saturated colors of water, and capture interactions between visitors and scenes of rich pond life. Water is our source of life, its essence can calm and nurture each of us during this year when we look for nourishment of the body and spirit. Wilson has captured moments for all of us to share and savor.
He takes his cue from Frederick Law Olmsted "The root of all my good work is an early respect for, regard and enjoyment of scenery."
While a relative newcomer to serious photography, Wilson's images belie his short history of working with the original "raw material" in the initiating image, and then his post-production work to bring out interesting geometry, color, or the overlooked beauty of some part of nature.
---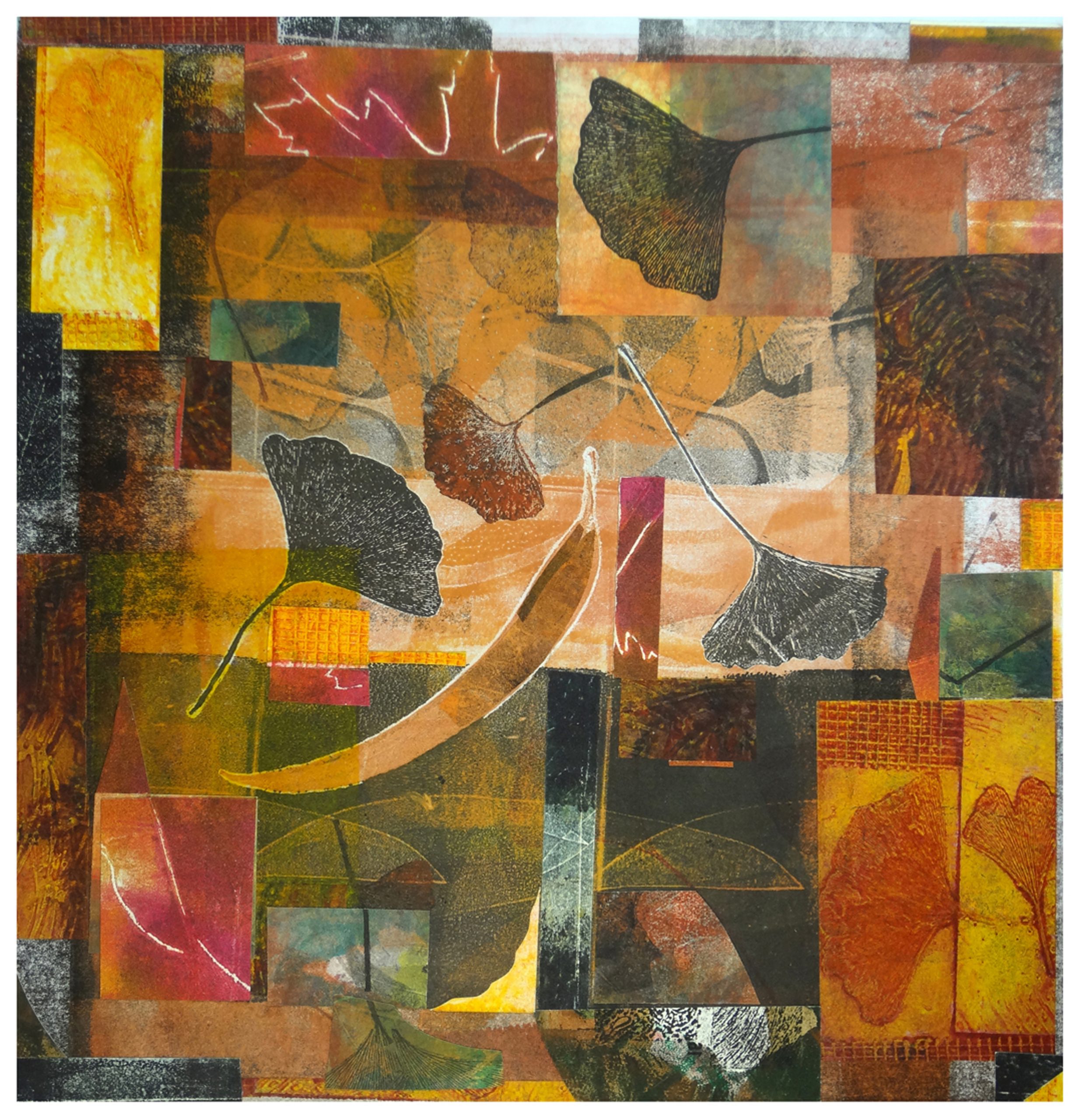 Inspired by Nature: Five Printmakers at the Arnold Arboretum
Bandes, Goldberg, Maisel, McGregor-Radin, Smalley
Through August 9, 2020
For five printmakers, sketching trips to the Arnold Arboretum solidified what they already had in common—the many ways that nature and plant life informs their art. Although their media covers a wide range of print techniques, and each artist has a unique approach to their art, all are attracted to the natural world, often trees. From white line woodcut to monotype, a keen sensibility of botanical life emerges that is portrayed through the eye and craft of these artists.
Printmakers Arlene Bandes, Lynda Goldberg, Mary Beth Maisel, Amy McGregor-Radin, and Gayle Smalley have been meeting monthly for more than ten years to discuss works in progress. They critique, support, and challenge each other to explore beyond the limits of their art. Ideas, sketches, and current prints are shared. There is a commonality that emerges in the art exhibited in this show of homing into the essence of nature.
Each artist is an active member of the Nature Printing Society, an international association of artists whose philosophy is based on respect for nature as demonstrated through the art of the print. Members have exhibited in numerous galleries and museums including Attleboro Art Museum, The Art Complex Museum (Duxbury), The Boston Athenaeum, and the Fuller Museum of Art (now Fuller Craft Museum), among others. Maisel and Goldberg contributed chapters to The Art of Printing from Nature, published by the Nature Printing Society. Goldberg and Bandes are instructors in the Greater Boston area. For more information on this exhibition or individual works, please contact arbweb@arnarb.harvard.edu.
---
Arboretum Haiku and You
Write a haiku and take a photo for an online exhibition.
Summer 2020
Take your own haiku hike in the outdoors, write a haiku about what you experience, and send it to the Arnold Arboretum to be a part of a special online exhibit! Haiku, a form of Japanese poetry, lends itself beautifully to the observation and recording of nature. Many haikus have a set form of three lines, with five syllables in the first line, seven in the second, and five in the last line—but there is much room to explore and experiment! Check our our Arboretum Haiku and You webpage for more information on writing haikus and guidelines for taking and submitting a photo of your haiku or your child's haiku for our exhibit. Let's share expressions about the natural world through photography and this wonderful and creative form of poetry.
---
Past Shows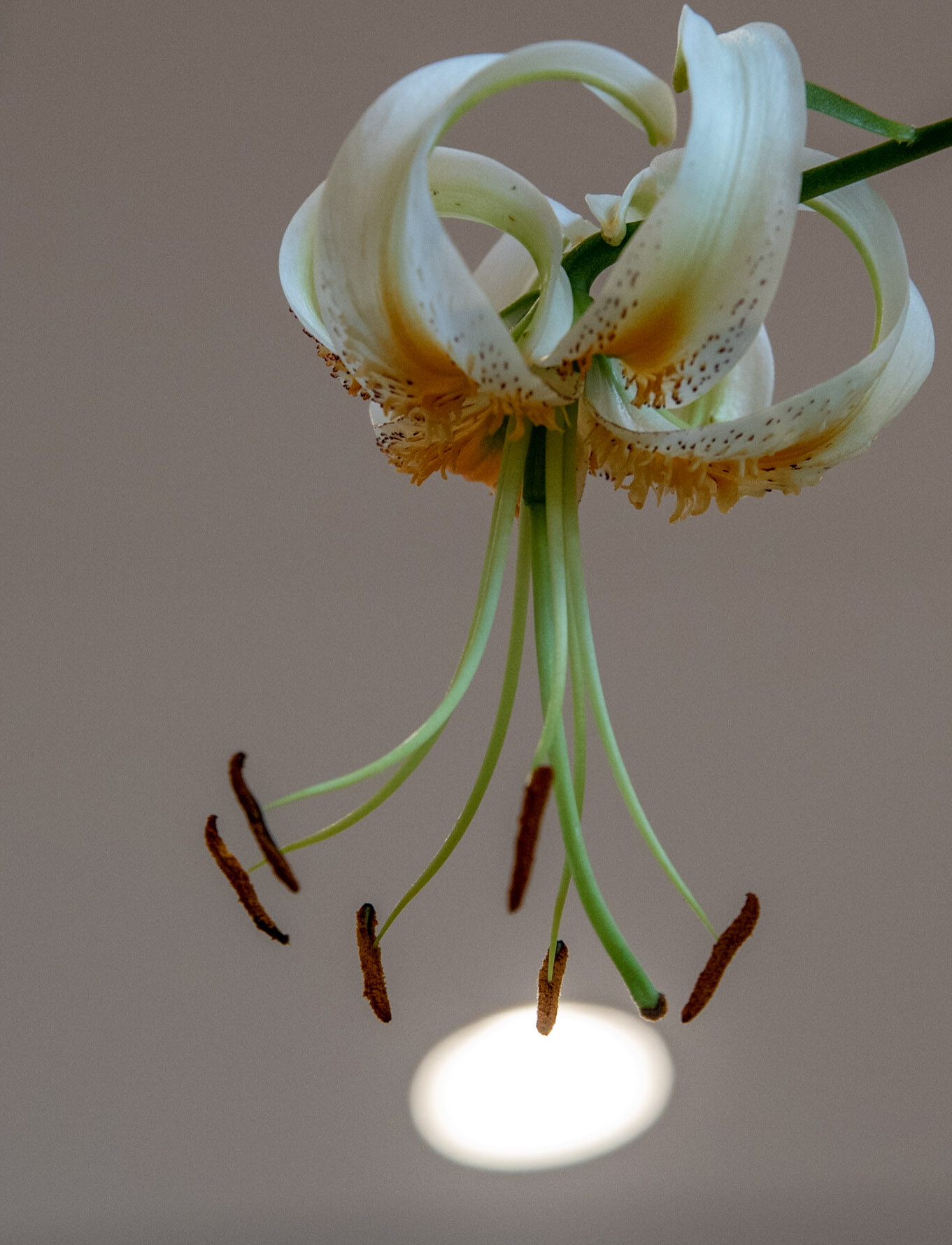 The Path Taken: Photographs of the Arnold Arboretum by Lawrence Mullings
Photographer Lawrence Mullings ventured off the paths, literally and figuratively, from the traditional format for Arnold Arboretum art exhibitions, and we are venturing off the traditional path with this virtual art exhibition of his work.
Mullings' exploration of off-road paths, steps, and bridges brings a unique and articulate view that is to be relished. Follow his route and take this journey with him. Mullings ventures where our visitors go, be they a painter capturing cherry blossoms en plein air, or girls with pink flounced dresses waiting to dance out onto the Hunnewell Building lawn.