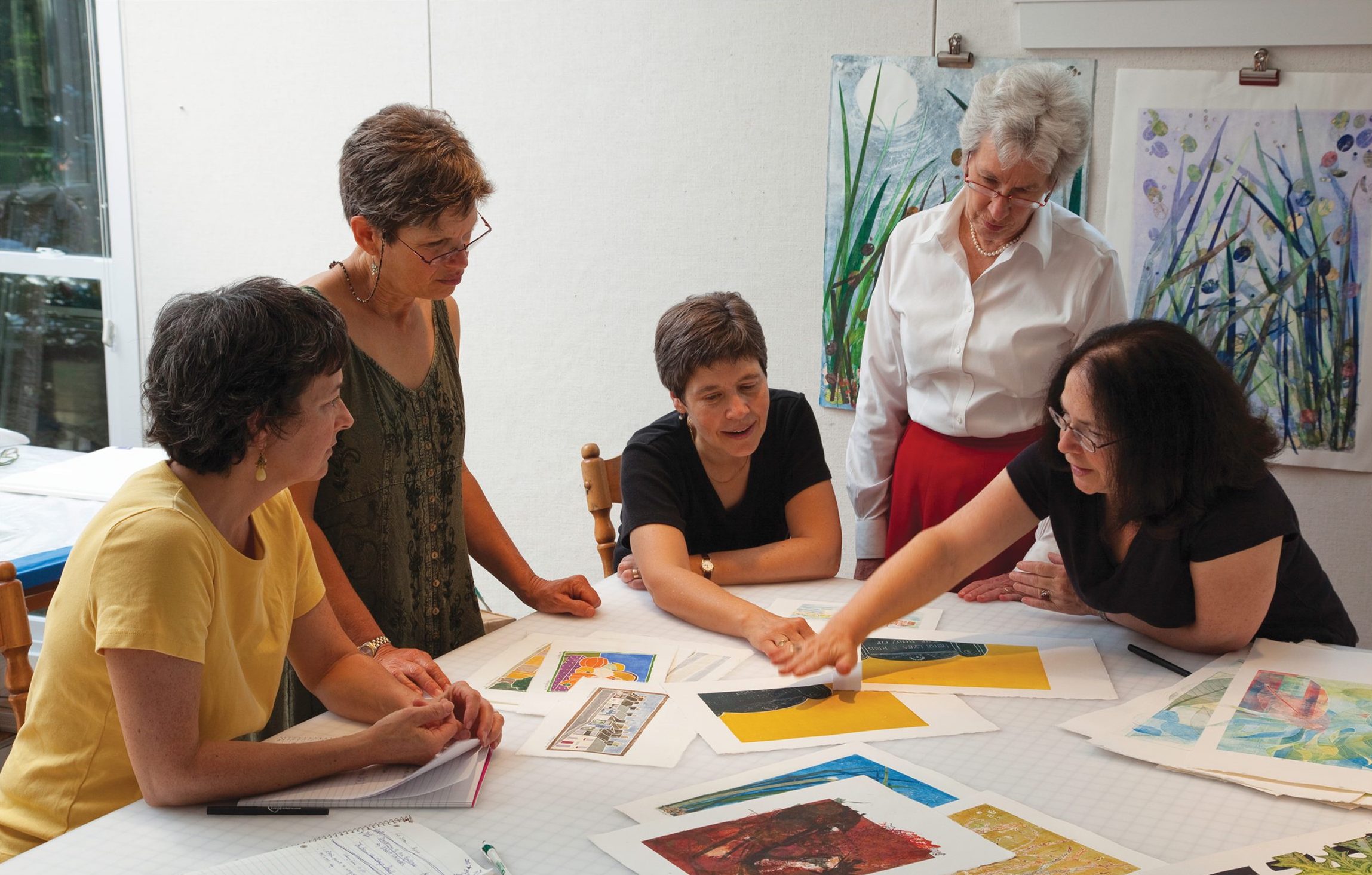 Five printmakers—Arlene Bandes, Lynda Goldberg, Mary Beth Maisel, Amy McGregor-Radin, and Gayle Smalley—take you on their journeys into nature with this virtual art exhibition of prints. Each artist embodies a unique way of observation, a new exploration of printmaking techniques, honed and owned in personal styles that complement the very nature that they witness and admire. Read this story to learn how this show was affected by (and was adapted to) the COVID-19 pandemic.
See the Printmaking Demo and Talk on the Arnold Arboretum's YouTube channel.
The artists meet monthly for critiques, support, and a challenge to explore beyond the limits of their art.  They are also all active members of the Nature Printing Society.
Members have exhibited in numerous galleries and museums including Attleboro Art Museum, The Art Complex Museum (Duxbury), The Boston Athenaeum, and the Fuller Museum of Art (now Fuller Craft Museum), among others. Maisel and Goldberg contributed chapters to The Art of Printing from Nature, published by the Nature Printing Society. Goldberg and Bandes are instructors in the Greater Boston area.
All rights of the images reside with the artists. For more information on making a copy, reusing an image, or purchasing prints, please send your request to arbweb@arnarb.harvard.edu
For information on the work itself, or to inquire about purchasing artwork, please also send your request, with the artist's name, to arbweb@arnarb.harvard.edu You will be put in touch with the artist.
Through this show, we hope you will be Inspired by Nature.