Please note that all in-person exhibitions are suspended due to the closure of the Hunnewell Building and Visitor Center as part of Harvard University's COVID-19 response. Exhibitions are currently online.
When our Visitor Center reopens, on-site exhibitions will resume and continue to be free and open to the public in the Hunnewell Building at 125 Arborway, Boston.
Artists interested in mounting solo exhibits in the Hunnewell Building Lecture Hall should review the exhibition guidelines [pdf]. Proposals may be submitted to arbweb@arnarb.harvard.edu with the subject heading "Exhibition Proposal."
---
Current Shows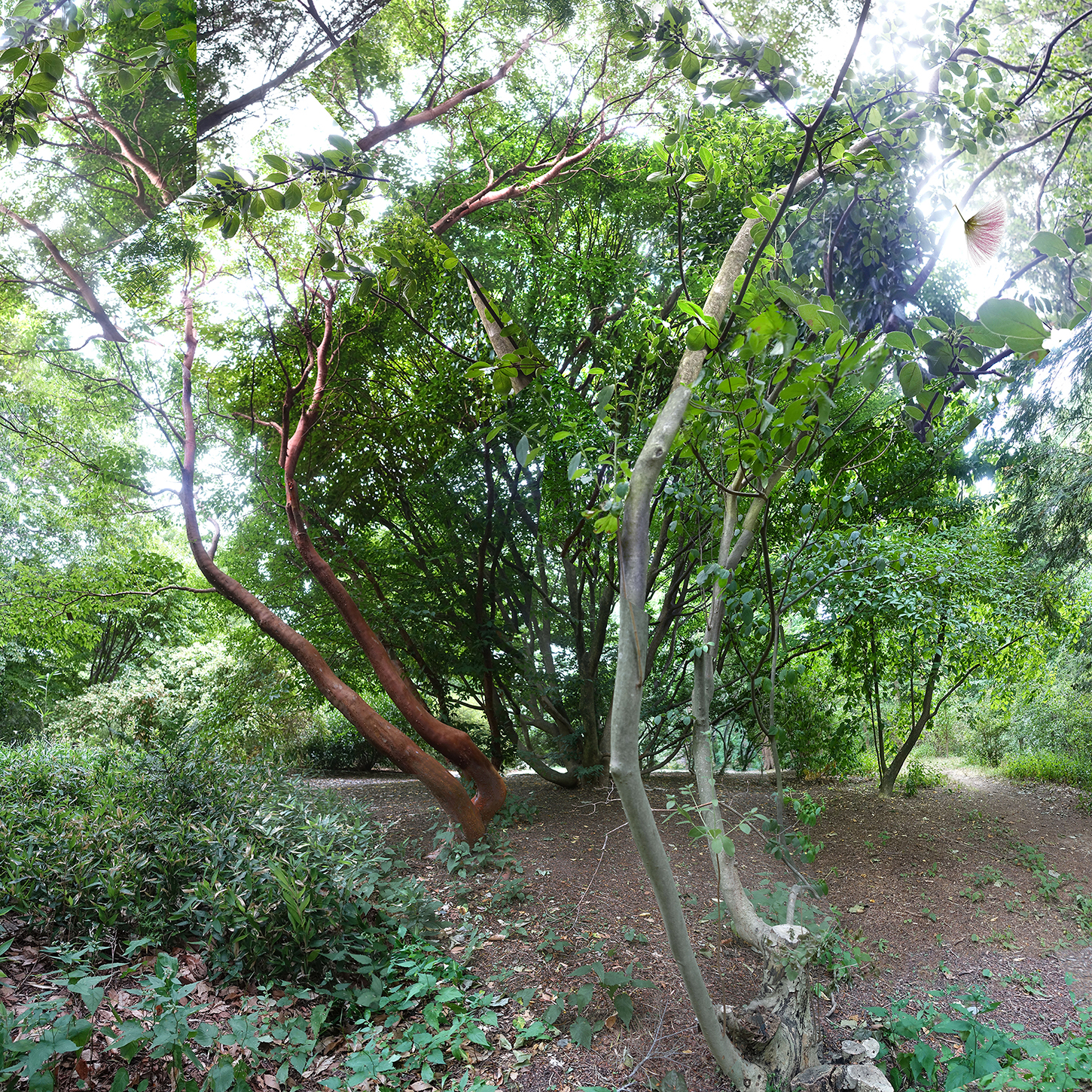 A Walk in the Arboretum: Digital Photocollages by Amy Ragus
April 29-July 18, 2021
Photographer Amy Ragus specializes in multiple frame images of New England landscapes—digital photocollages. Before and during the pandemic, Ragus spent time in the Arboretum, particularly interested in its role as a public space, its open access to everyone. It was a place for a simple walk that could be enjoyed by a wide community and captured by her camera. She found herself captivated by the magnificent specimens by the side of each road and path. Her exhibition captures those specimens. Equally important to the artist are the discoveries she finds just off a road or path, as well as the people who share this space and enjoy nature throughout the seasons. In this virtual show, her images sensitively and creatively depict her walks in the Arboretum.
---
Look Again: Seeing Nature through a Different Set of Eyes
Photographs by Joel Kershner
March 20-June 20, 2021
Arnold Arboretum Field Guide volunteer, Joel Kershner, brings his creative mind's eye to a virtual show of images. He has aimed his camera at aspects of nature that we might miss in our own everyday wanderings. In response to the vast variety of textures, colors, and his own delightful imaginings, this exhibition of Seeing Nature, has come together for you to view and appreciate with your own set of eyes.
---
Arboretum Haiku and You
Take your own haiku hike in the outdoors, write a haiku about what you experience, and send it to the Arnold Arboretum to be a part of a special online exhibit! Haiku, a form of Japanese poetry, lends itself beautifully to the observation and recording of nature. Many haikus have a set form of three lines, with five syllables in the first line, seven in the second, and five in the last line—but there is much room to explore and experiment! Check our Arboretum Haiku and You webpage for more information on writing haikus and guidelines for taking and submitting a photo of your haiku or your child's haiku for our exhibit. Let's share expressions about the natural world through photography and this wonderful and creative form of poetry.
---
Past Shows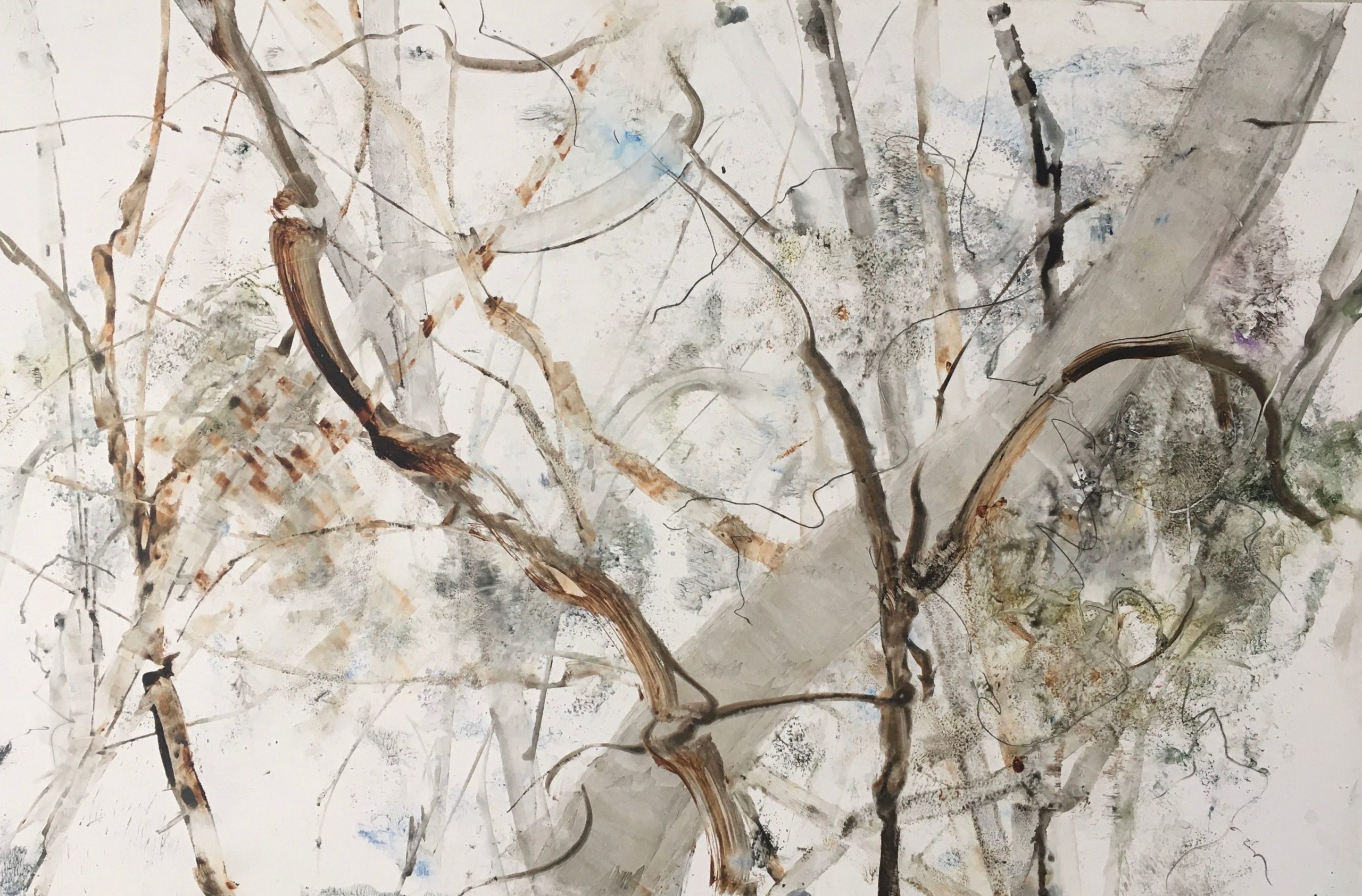 Over Time: Through Art, the Impact of Change in the Arboretum Landscape
Monotype Paintings by Ginny Zanger
The ethereal quality of Ginny Zanger's artwork brings organic and exuberant life to images in this exhibition. Working in watercolor and a technique Zanger developed that she calls monotype painting, paint appears to float over and under surfaces. In her sensitive and respectful observations, vines weave and stretch, partially submerged leaves emerge from slick and nuanced pond ice, and trees take on almost anthropomorphic forms while still very much residing in nature. As the Arboretum became a place of respite for many this past year, so it was for Zanger. Join us to enter the quiet, open, and special welcoming world of the Arboretum through her art.
---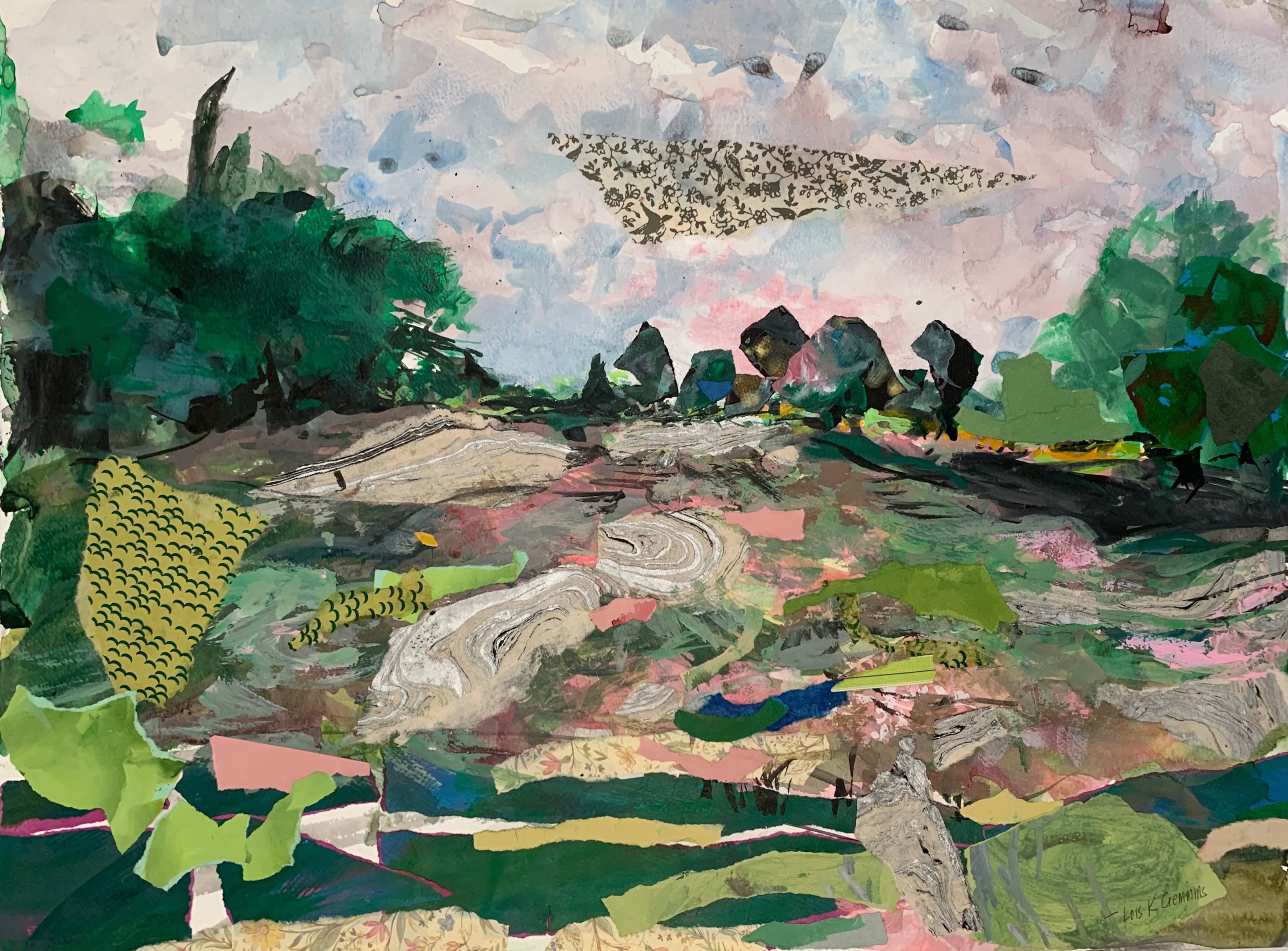 Resilience: Art in the Time of COVID-19
Art of the Arboretum by Lois Cremmins
While visiting our welcome tent for visitors at the Mendum Street Gate this past summer, Sheryl White, Coordinator of Visitor Engagement and Exhibitions, met artist Lois Cremmins, a recent arrival to the neighborhood from New York. They talked about their common interests in horticulture and making art. Cremmins shared that the sense of calm she found walking in the Arboretum had become a spiritual outlet and artistic focus during this exceptional year. Their conversation grew into this virtual show offered to impart, to viewers, a similar experience of calm and uplift in the contemplation of nature.
---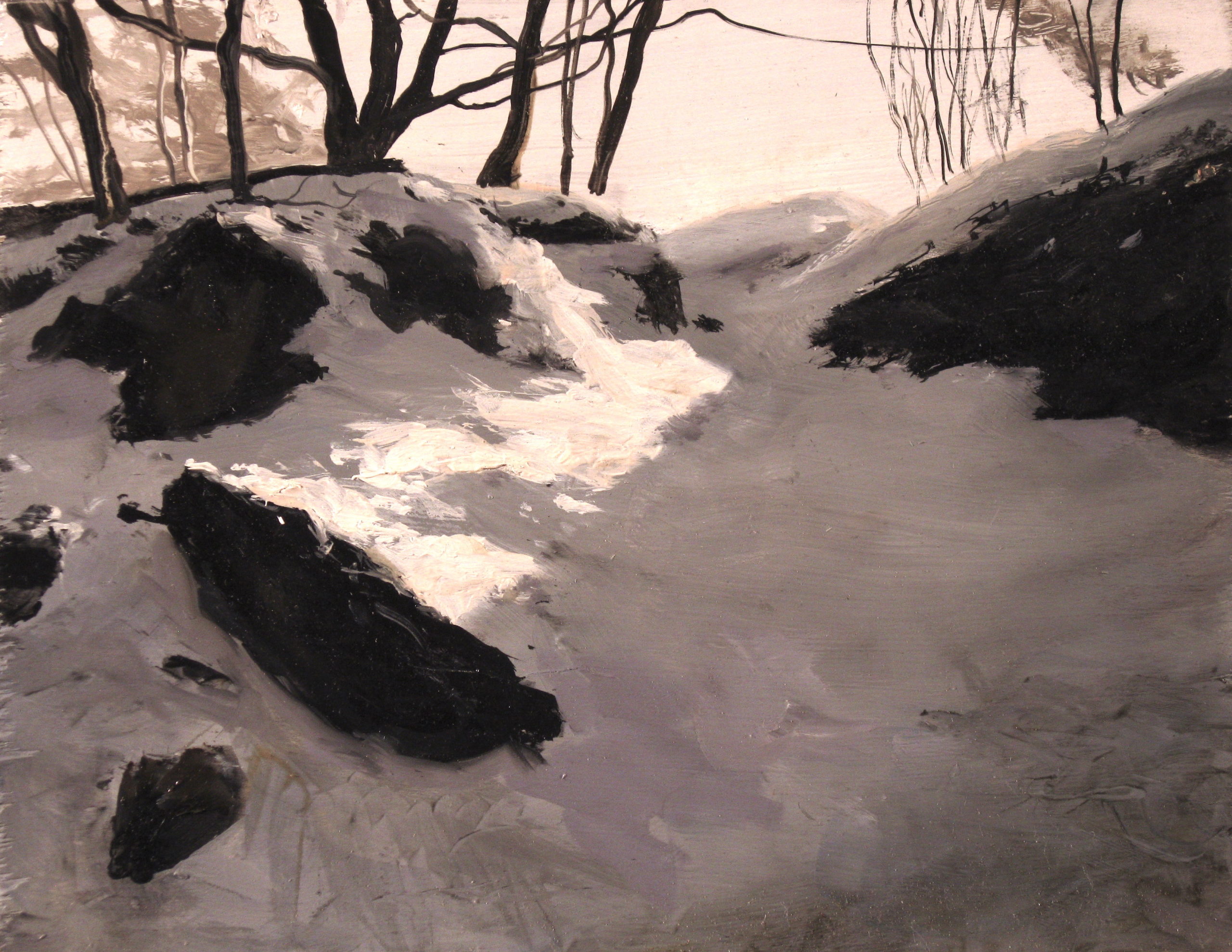 If Winter Comes…
The Promise of Each Year in the Paintings of Anthony Apesos
October 28, 2020-February 7, 2021
Apesos returns to us with this show, after an exhibition of en plein air pieces in 2010. A decade later, it is his paintings that we are privileged to include online.
Indeed, the new oils capture an insight that goes deeper that a quick sketch. They open our eyes to the changes winter brings to plants and places – the flat meadows, rocky slopes, ponds, or intimate copses of the Arnold Arboretum.
"If winter comes, can spring be far behind?"

Ode to the West Wind, Percy Bysshe Shelley
This is the optimistic question that closes Shelley's Ode to the West Wind. If you love the New England seasons, as they extol the virtues of each month, we hope you can experience the Arnold Arboretum in person. Another wonderful experience is to view our Apesos online exhibition and revel in the nuance and attention he pays to his art, art that is alive and jubilant in its expression and astute rendering of the spirit within the season of winter, within the Arboretum's collections, as they pare down to their beautiful bones.
See an Arboretum Story on Tony Apesos, Here, Look at Me Now.
See an article on Apesos in the Jamaica Plain News.
---
The Art of Wood: Woodturner Virtual Exhibition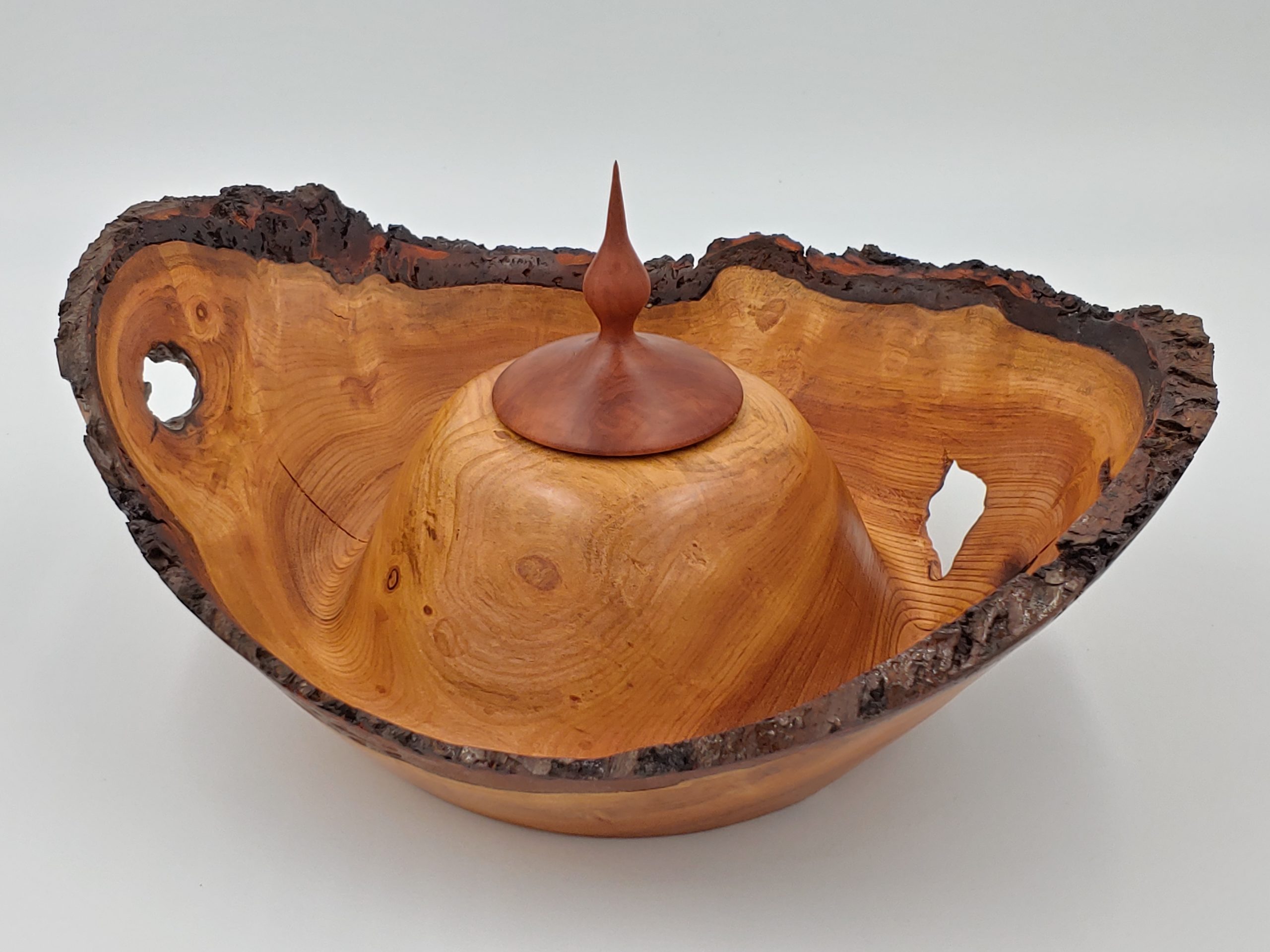 In 2015, the Arnold Arboretum hosted its first three-dimensional exhibition in the form of a comprehensive and splendid woodturning show: The Art of Wood: Woodturners at the Arnold Arboretum. Woodturning is unique in woodworking, in that a lathe is used. Joining this inaugural event were woodturning clubs from around New England—Association of Revolutionary Turners (ART), Massachusetts South Shore Woodturners, and Central New England Woodturners. Over a hundred examples of their work, both in the Hunnewell Lecture Hall exhibition space and the Visitor Center display cases, were displayed.
Our current show features pieces from Massachusetts South Shore Woodturners.
---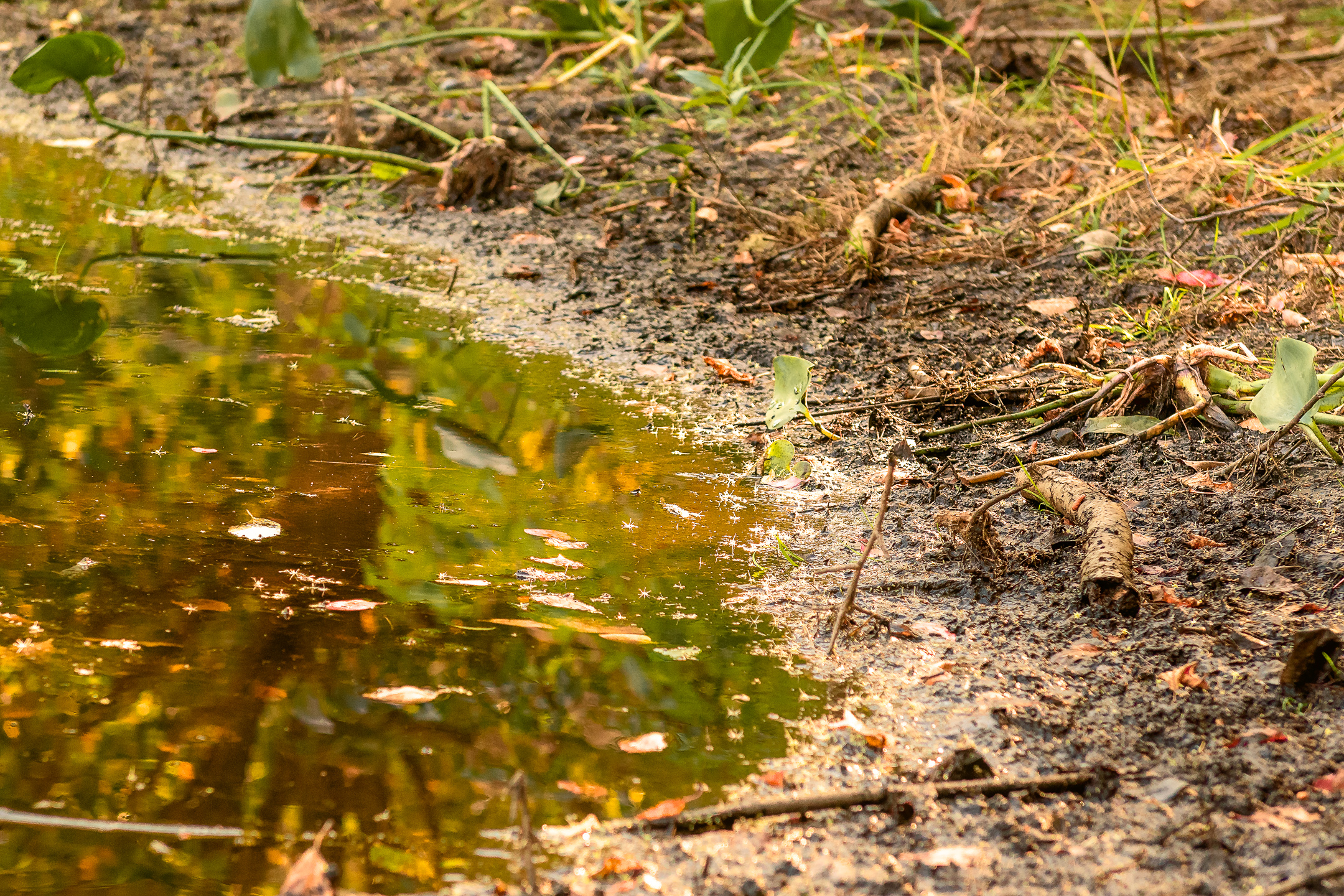 Urban Ponds: Essential Ecosystem for the Enjoyment and Discovery of Nature
Photography by Bruce Wilson
July 24 – October 24, 2020
Urban Ponds: Essential Ecosystems for the Enjoyment and Discovery of Nature brings the aesthetic and elemental properties of water, within the circumscribed arena of the city, to the Arnold Arboretum. Three ponds in the Bradley Rosaceous Collection, Faxon, Dawson, and Rehder, are alive with fauna and flora, beckoning visitors who relish a connection to nature and water in an urban community.
For an insight into Wilson's show, see our online interview–Pond/Life: Reflections on Urban Ponds.
---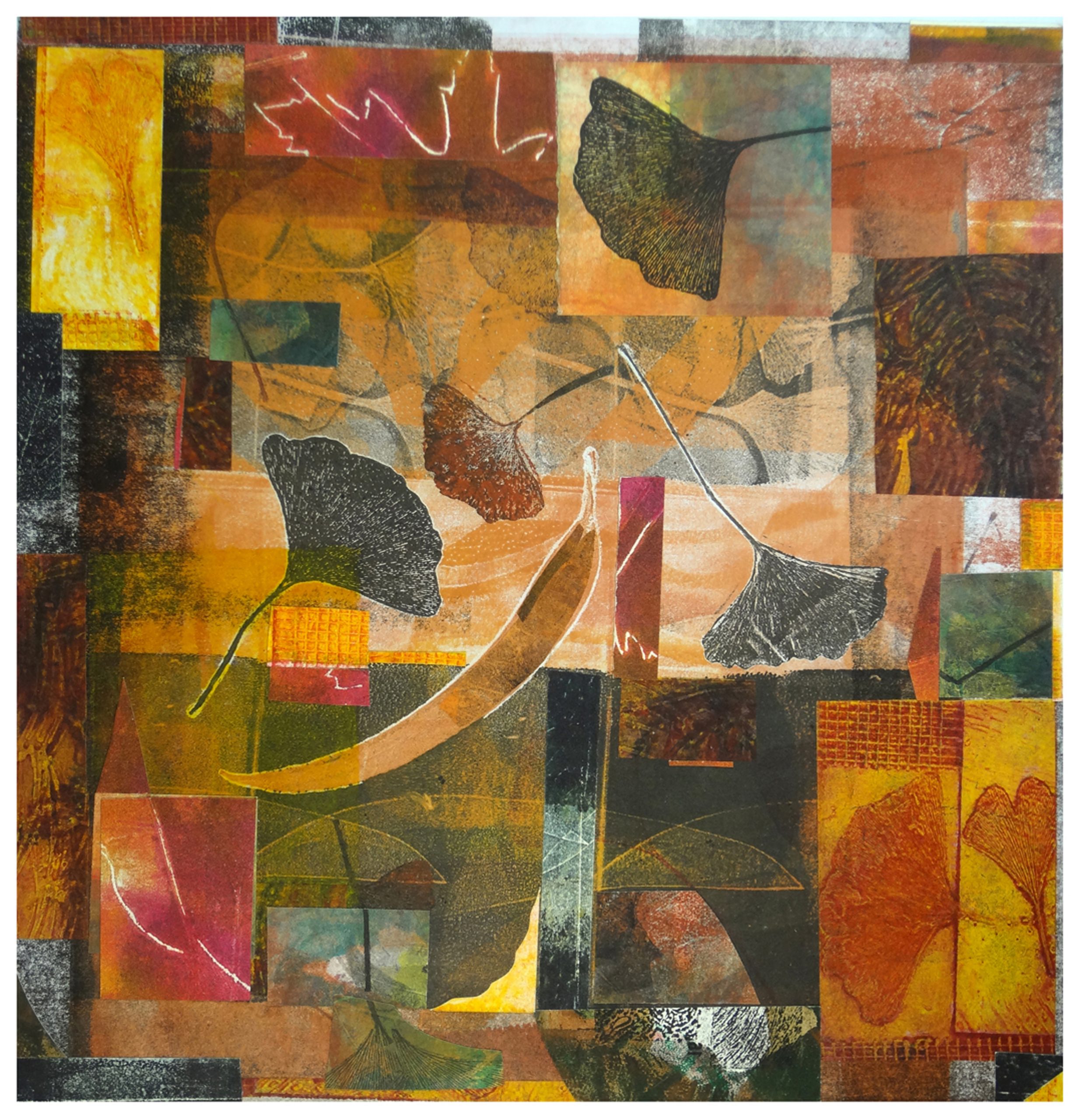 Inspired by Nature: Five Printmakers at the Arnold Arboretum
Bandes, Goldberg, Maisel, McGregor-Radin, Smalley
Spring – Summer 2020
For five printmakers, sketching trips to the Arnold Arboretum solidified what they already had in common—the many ways that nature and plant life informs their art. Although their media covers a wide range of print techniques, and each artist has a unique approach to their art, all are attracted to the natural world, often trees. From white line woodcut to monotype, a keen sensibility of botanical life emerges that is portrayed through the eye and craft of these artists.
See Printmaking Demos and Talk with three or our artists on the Arnold Arboretum's YouTube channel.
---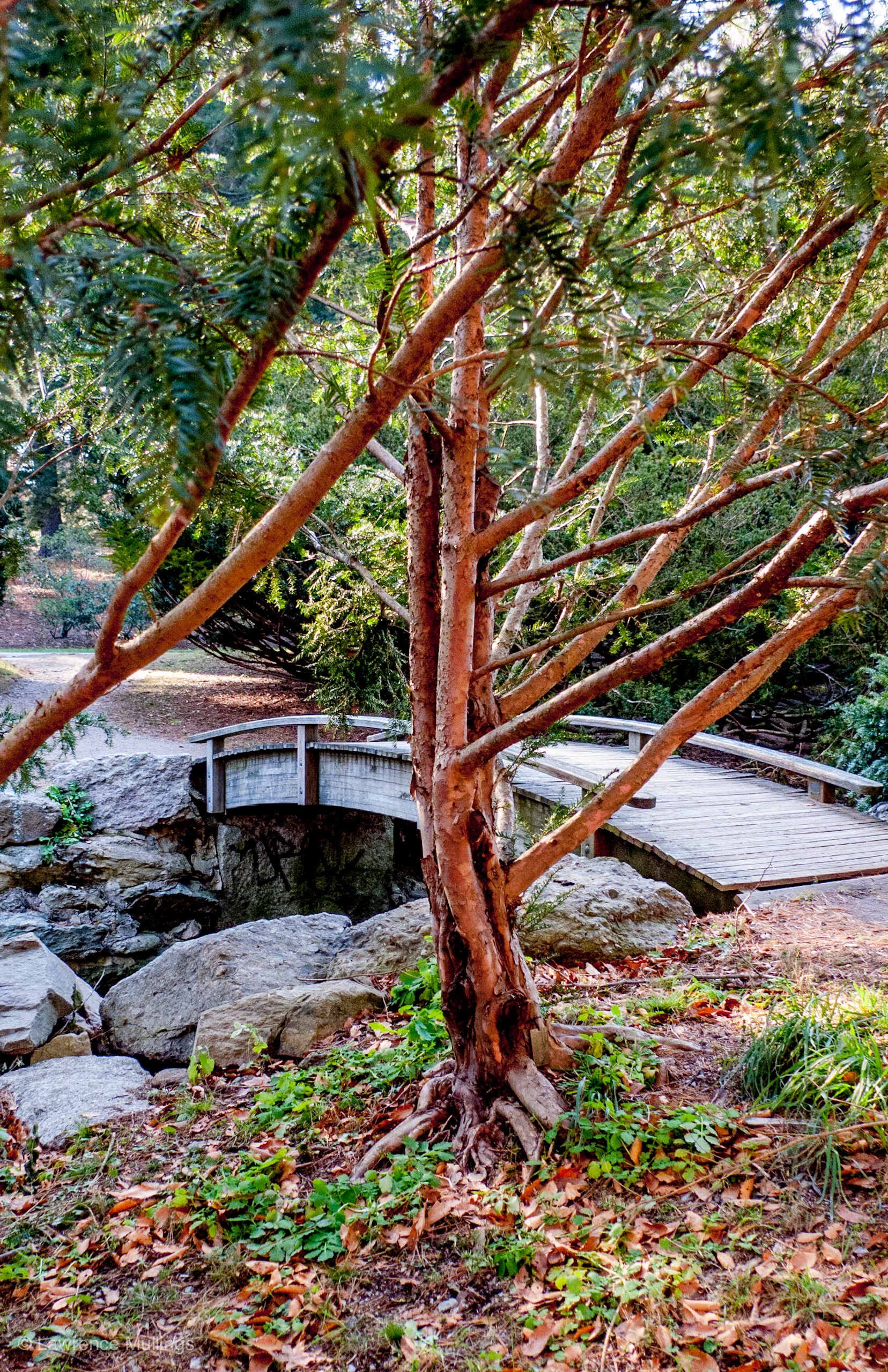 The Path Taken: Photographs of the Arnold Arboretum by Lawrence Mullings
Winter – Spring 2020
Photographer Lawrence Mullings ventured off the paths, literally and figuratively, from the traditional format for Arnold Arboretum art exhibitions, and we are venturing off the traditional path with this virtual art exhibition of his work.
Mullings' exploration of off-road paths, steps, and bridges brings a unique and articulate view that is to be relished. Follow his route and take this journey with him. Mullings ventures where our visitors go, be they a painter capturing cherry blossoms en plein air, or girls with pink flounced dresses waiting to dance out onto the Leventritt Shrub and Garden.