Oct 14, 2022 - Jan 30, 2023
Join us on Saturday, January 28 for an in-person, participatory reading of selected sections from The Overstory novel. Artist Diane Samuels will be on hand, virtually, to talk about her art.
Diane Samuels has been creating scrolls for years based on books, plays, and poems. Her extraordinary facility with artistic media brings new attention to the words of well-known authors; however, her own unique interpretation of those words—augmenting and combining them with aligned images, colors, textures, and design—uncovers a new art form, one initiated by the resonance Samuels finds within a book and her own life.
See a November interview with Samuels and The Harvard Gazette and Scroll Through The Overstory interview on the Arnold Arboretum's website.
An artist who has combined art and compassion, Samuels looks to the connections a writer finds with people, cultural issues, nature, and more, and makes those connections hers through a visual medium that complements and extols the author's message.
She has exhibited throughout the U.S. and world, and her permanent site-specific artworks include Luminous Manuscript at the Center for Jewish History in New York City, and Lines of Sight at Brown University. She holds honorary PhDs and has many awards and commissions. Her work is represented in numerous collections including Carnegie Museum of Art, Bank of New York Mellon, Reed College, Municipal Museum of Art (Gyor, Hungary) and Ruth and Marvin Sackner Archive of Concrete and Visual Poetry.
A select few of the scrolls she has completed, besides The Overstory, are: Romeo and Juliet, Moby-Dick or The Whale, Leaves of Grass, and The Odyssey.
Find out more about Samuels and her work on her website.
All rights of the images reside with the artist. For more information on making a copy, or reusing an image, please send your request to arbweb@arnarb.harvard.edu.
For information on the work itself, please also send your request to arbweb@arnarb@harvard.edu. We will put you in touch with the artist.
To best view this exhibition, hold your mouse on an image to see the small magnifier, then click to get the gallery.
All photographs by Thomas Little.
---
---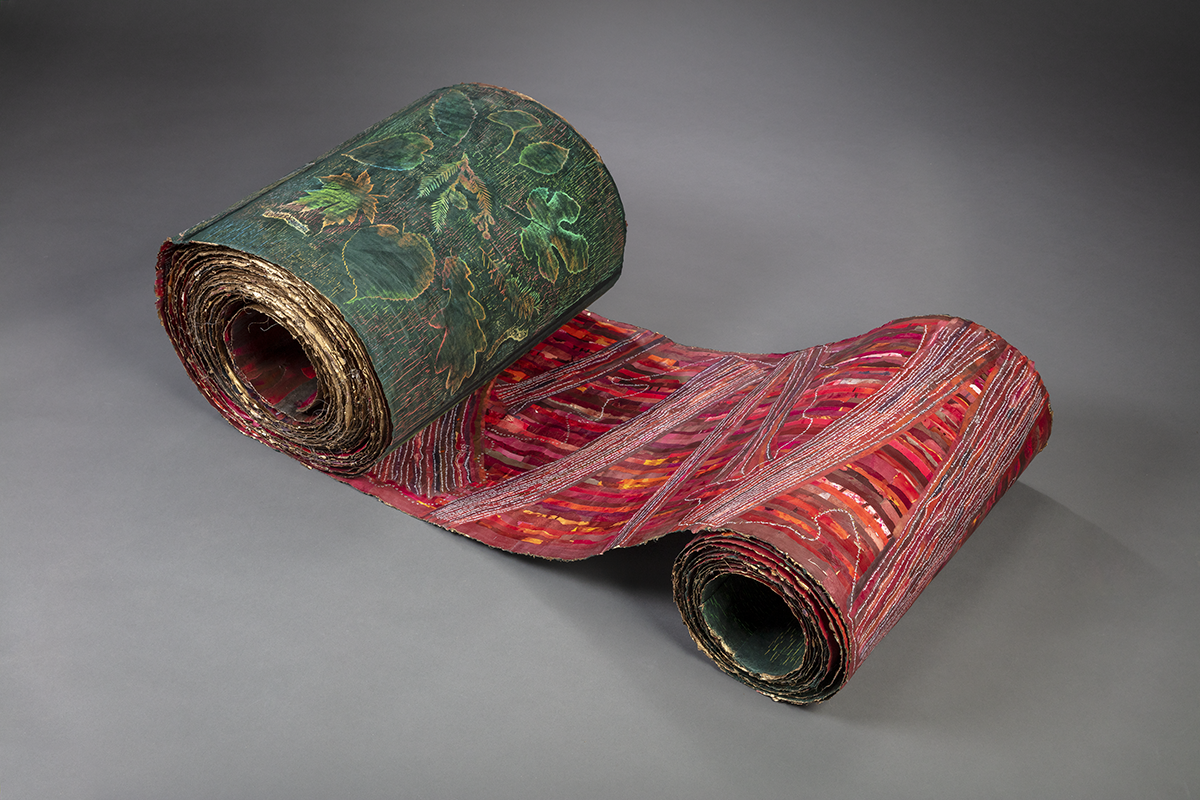 ---
---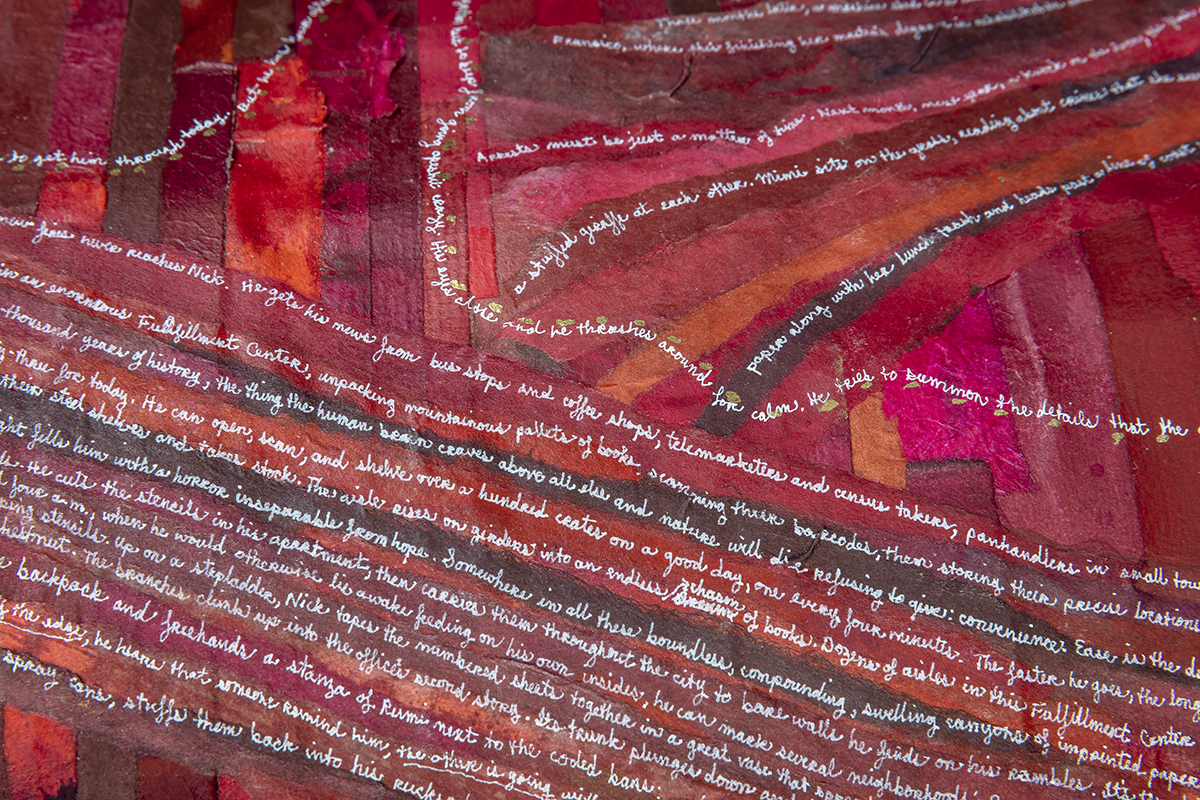 ---
---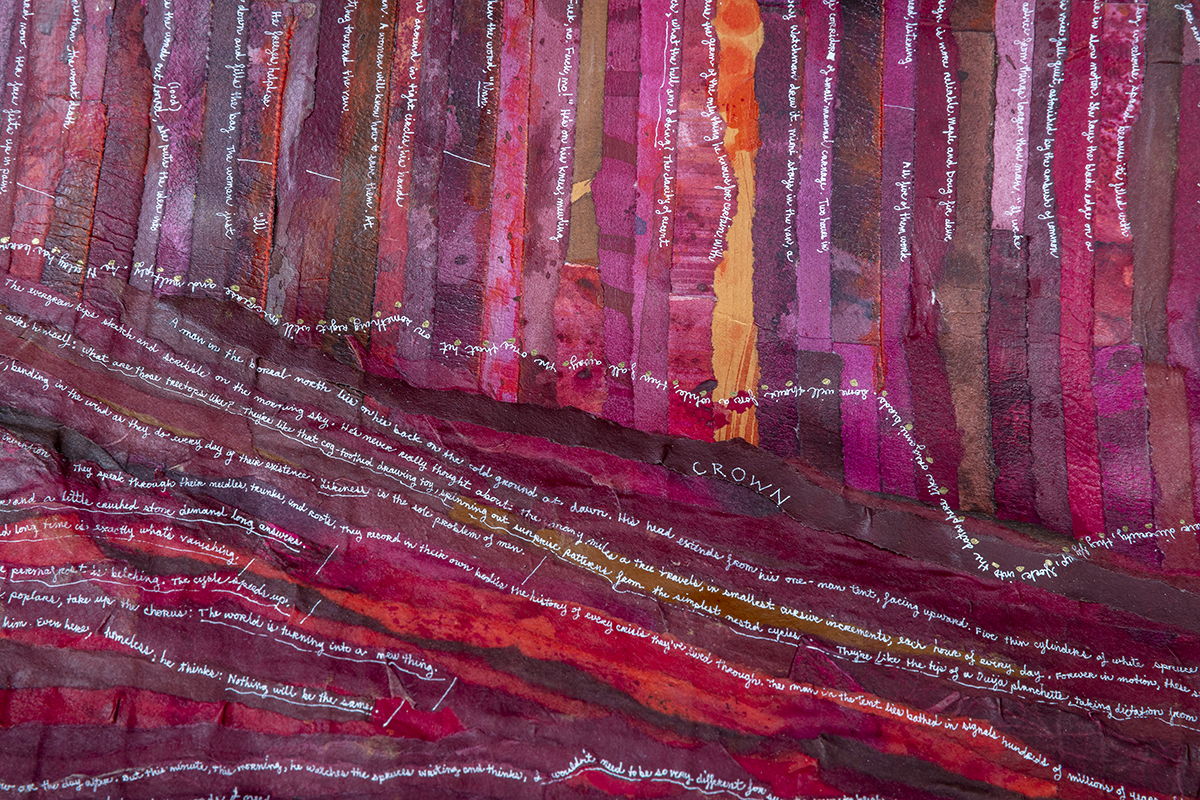 ---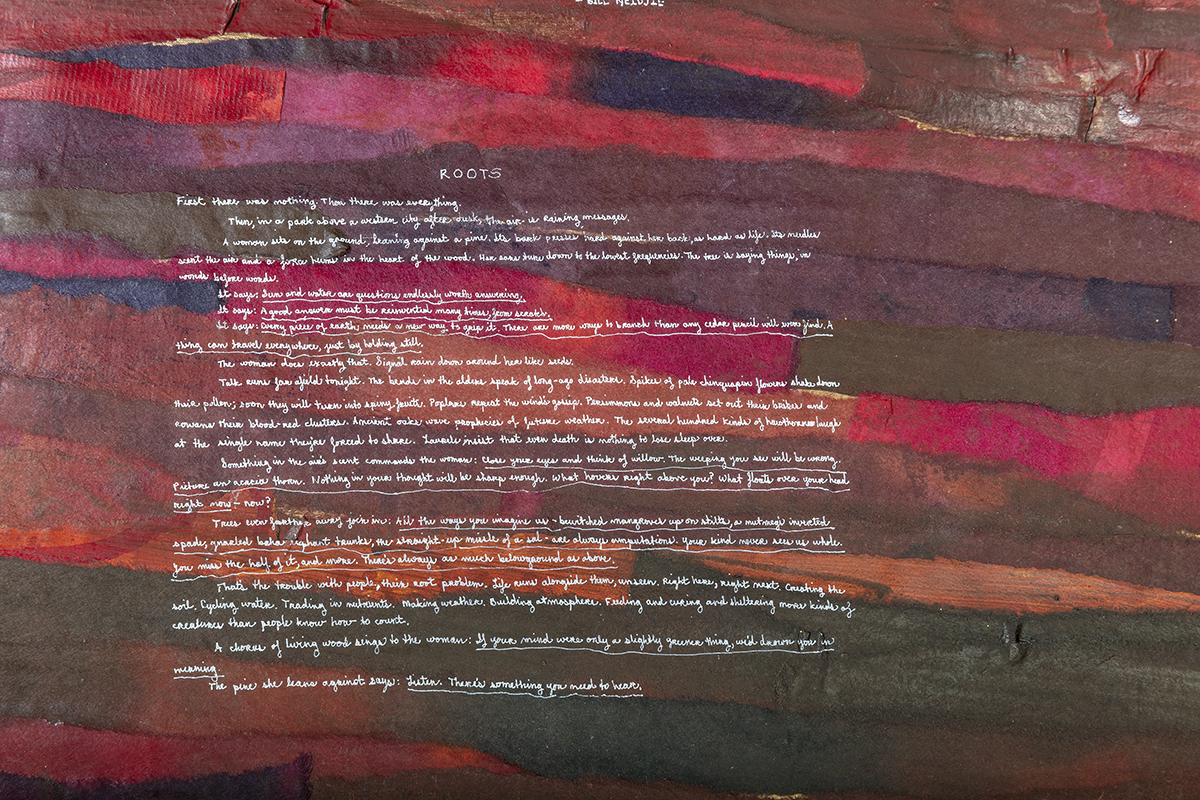 ---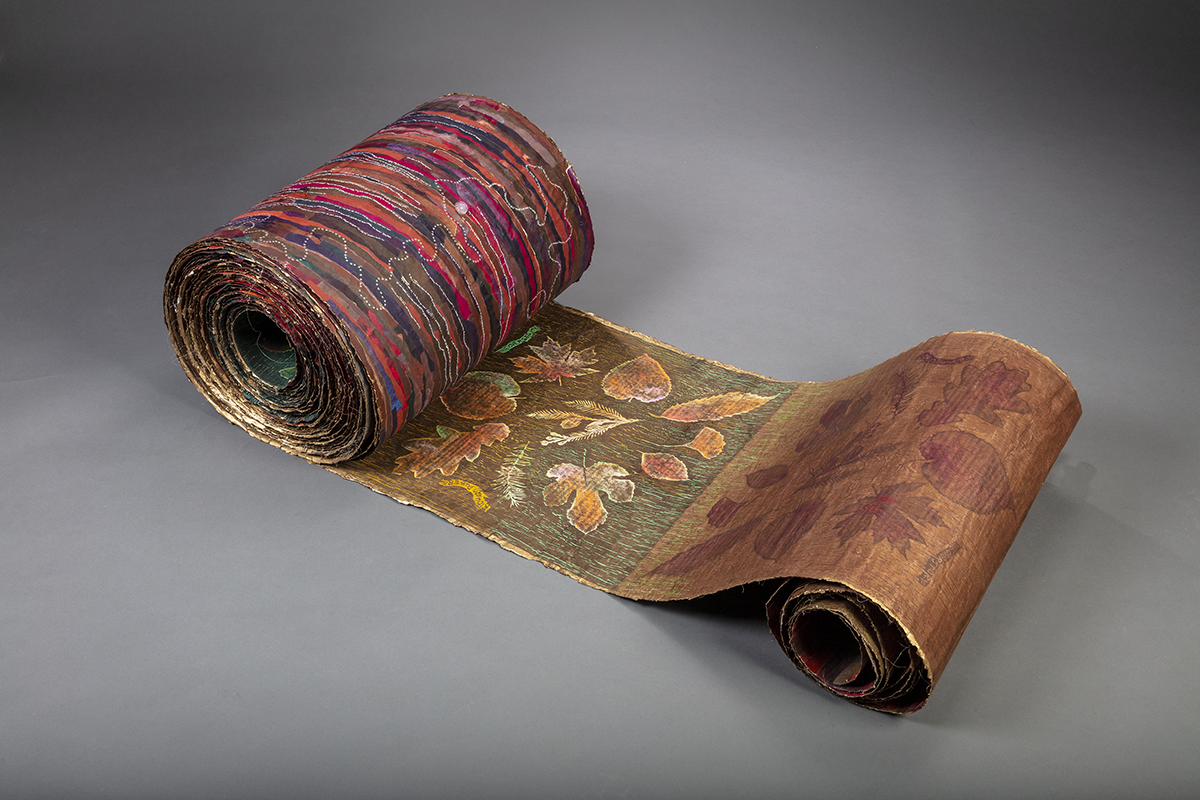 ---