Oct 26, 2021 - Feb 13, 2022
The Spore Prints of Madge Evers
For many artists who are invited to exhibit work at the Arboretum, the collections and landscape become a focus and rich cornucopia of form and even fancy. For some, like Madge Evers, it is much more. The Arboretum becomes a laboratory, even a studio, a repository brimming with the media she incorporates into her awe-inspiring prints—the fungi and their subsequent spores.
Working not only with exhibitions, but with the Arboretum's curation department, Evers submitted a proposal in March 2020 to begin collecting. March 2020 being the beginning of COVID-19 restrictions, our curatorial assistant, Kathryn Richardson, was being very selective about issuing collecting permits. Evers; however, was given the go ahead for her well conceived proposal. Richardson herself has a special interest in fungi, which she wrote about in her 2009 Arnoldia article "A Closer Look at Fungi".
With an April 2020 initial access date, Evers was "heady with anticipation;" but the lockdown kept her from early spring collecting expeditions to the Arboretum.
Finally, on a steamy Juneteenth, I made my first collection visit, masked, grateful to be out in the world, but heavy with the devastating and undeniable inequalities of George Floyd's murder and exactly whom Covid-19 was killing. The Arboretum offers its treasures to all, and seemed a beacon that day. June was, indeed, busting out all over. I began my walk at the edge of Peters Hill, following a vine-blanketed chain link fence (see Tend, highlighted banner image and image seven below).

Madge Evers
Over the course of the next year, Evers was able to visit the Arboretum, collecting an assortment of mushrooms and adding their countless spores to her art. Along with the mushrooms, she collected other Arboretum plant materials. The resulting exhibition is lush with otherworldly light and shape. There is almost the sense of a kaleidoscope opening up with limited hues, but unlimited iterations of the nuanced disbursement of those spores upon a field of leaves and flowers.
The images made with the materials gathered as I roamed the Arnold Arboretum contain stories and ideas that originate in stems, leaves, bracts, seed pods, and flowers, as well as in underground mycellium and the sporulations of fruiting mushrooms.

Madge Evers
She has indeed planted her own stories in a rarefied environment where the almost hidden become the abiding mystery, delight, and revelation of this new herbarium.
For a detailed list of the plants incorporated into the prints, visit here: Hidden World Spore Prints.
All artworks are mushroom spores on paper. For an inside look at some of the process, see study images following the main print images. The first is a study for All Points. The next two are for both the snakebark maple print and the Kousa dogwood print. The print on the right side of the Kousa dogwood study is mushroom spores on cyanotype, the print on the left for the snakebark maple study is also mushroom spores on cyanotype, and the right one is mushroom spoors on cyanotype with watercolor. Cyanotype is a photographic printing process that produces a cyan-blue print. Two chemicals are utilized, then an image is produced by exposing the chemical sensitized paper to a source of ultraviolet light (such as sunlight).
Evers is an educator, gardener, and visual artist. She uses foraged mushrooms and plants to make works on paper that focus on regeneration. Her work has been shown in New England and New York. In June of 2020, she began to work full-time as an artist after teaching for 25 years in Rhode Island and Massachusetts public schools. She now conducts art-making workshops for people of all ages.
Evers was recently interviewed by New England Public Media's Jill Kaufman. Here is the link to the interview.
Visit Evers' website at www.sporeplay.com.
All rights of the images reside with the artist. For more information on making a copy, or reusing an image, please send your request to arbweb@arnarb.harvard.edu.
For information on the work itself, or to inquire about purchasing art, please also send your request to arbweb@arnarb@harvard.edu. We will put you in touch with the artist.
To best view this exhibition, hold your mouse on an image to see the small magnifier, then click to get the gallery.
---
---
---
---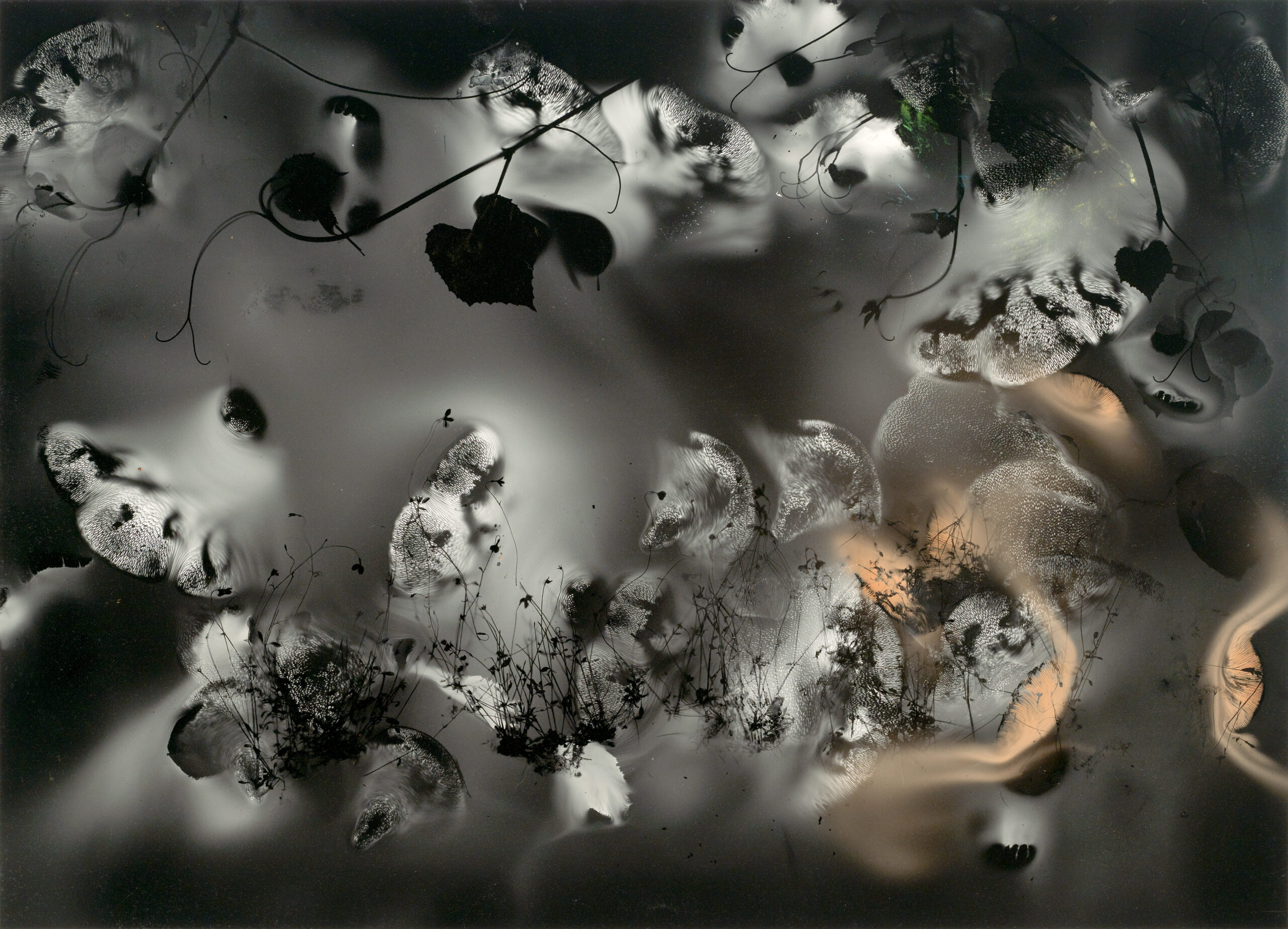 ---
---
---
---
---
---
---
---
---
---
---
---
---
---
---
---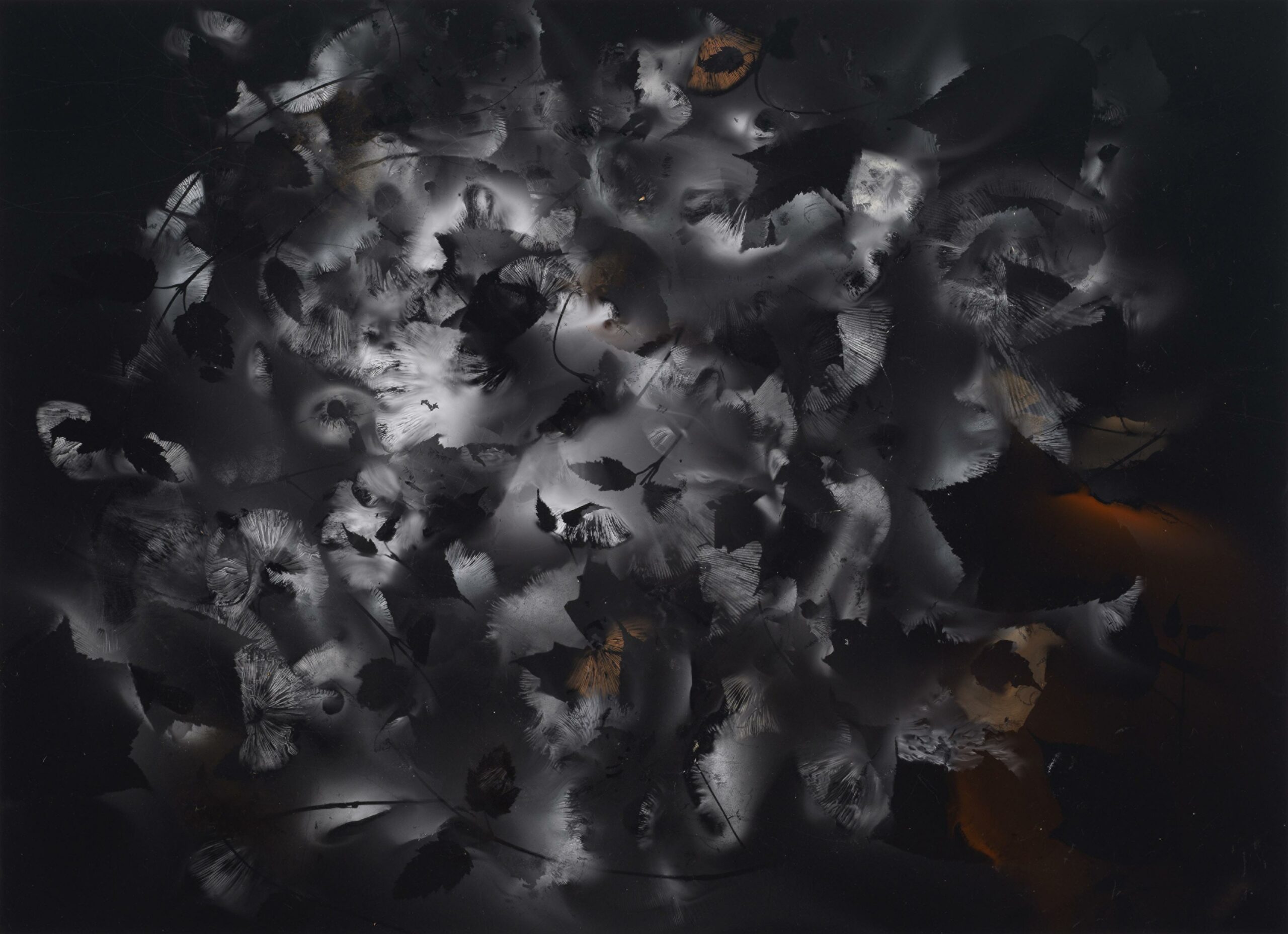 ---
---
---
Spore Print Studies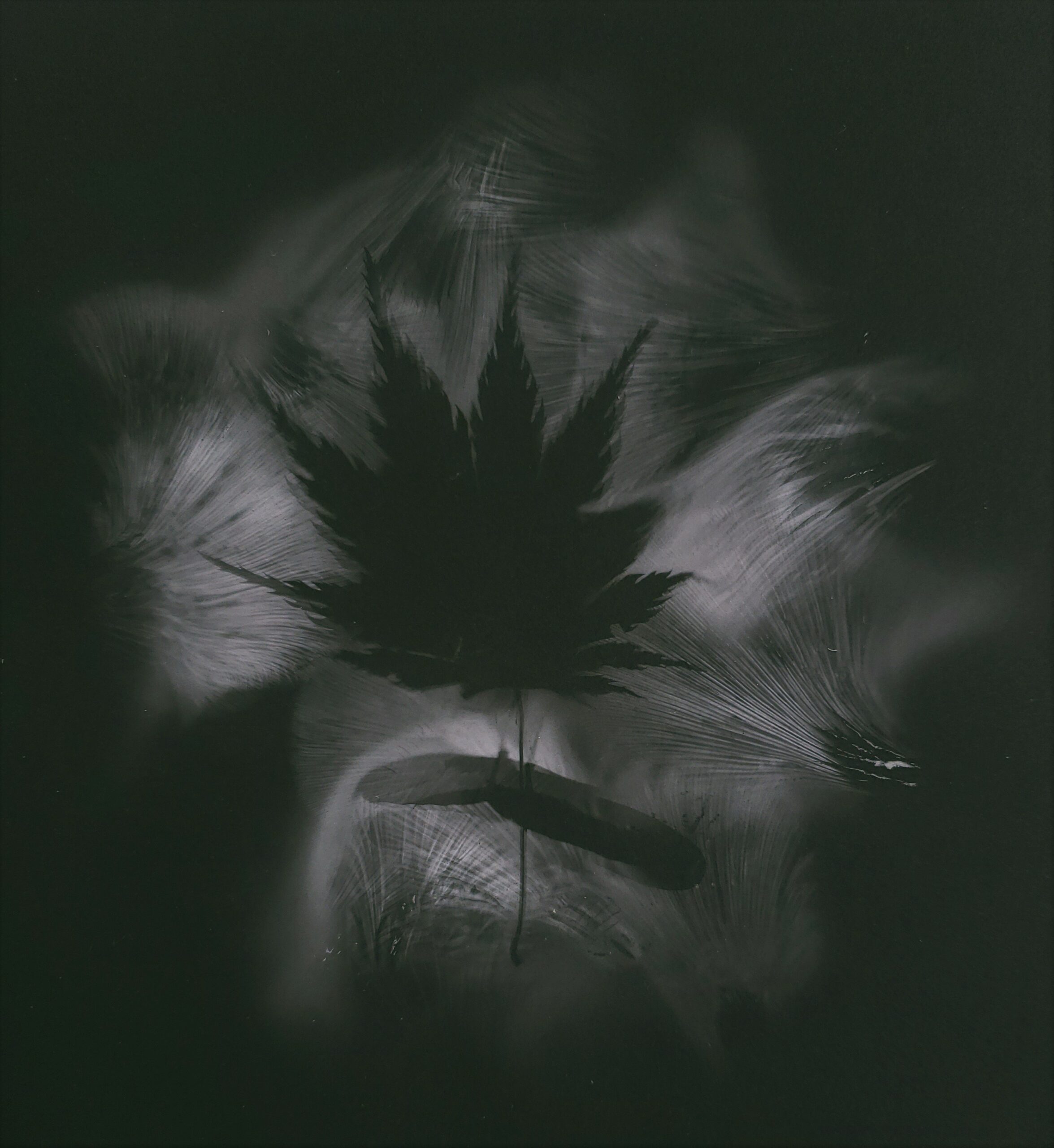 ---
---
---