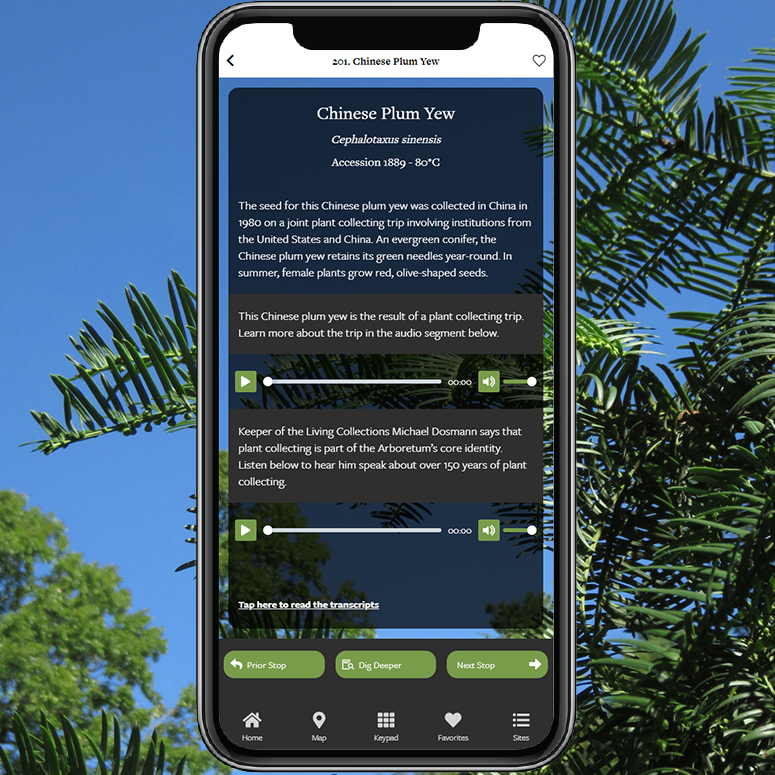 Expeditions is the Arboretum's mobile app. This free app helps users to explore the 281 acres of the Arboretum's landscape. Featuring over 60 plants and sites, Expeditions shares stories about botany, horticulture, conservation, and Arboretum history through photos, text, and audio segments.
The app tells the story of 150 years of Arboretum plant collecting expeditions, illustrating how—and why—these plants were brought here, whether they were gathered on remote mountainsides on the other side of the world, or just a few miles away.
Along with informative audio segments, there are over 50 interviews with staff members, telling stories about their work and the Arboretum's plants.
The app highlights a spectrum of narratives—from plant collecting, to children's education, to research science—demonstrating that anyone can develop a deep connection with plants.
Examples include:
Scientist Peter Del Tredici tells the story of collecting plant material from a tree of heaven (Ailanthus altissima forma erythrocarpa) at the intersection of Interstate 95 and the Massachusetts Turnpike, eight miles from the Arboretum
Horticulturist Brendan Keegan addresses the ecological benefits of the Arboretum's managed meadow areas
Head of the Library and Archives Lisa Pearson outlines the history of the Walter Street Burying Ground, the cluster of eighteenth-century gravestones on Peters Hill
Horticulturist Laura Mele details the year-round work that goes into caring for Peters Hill
Nature Education Specialist Ana Maria Caballero speaks about her work with Boston schoolchildren and schoolteachers at the ponds
Director William (Ned) Friedman talks about the immediate and the long-term impact of the ten-year Campaign for the Living Collections plant collecting initiative
Postdoctoral fellow Elizabeth Spriggs describes her research into chestnut blight, which included sampling leaves from several Arboretum trees for DNA analysis
Try Expeditions for yourself!
The app is available in English, Spanish, and Simplified Chinese/Mandarin.
You can also view Expeditions through your smartphone's internet browser. Look for signs with the Expeditions logo throughout the Arboretum, and go on an expedition of your own!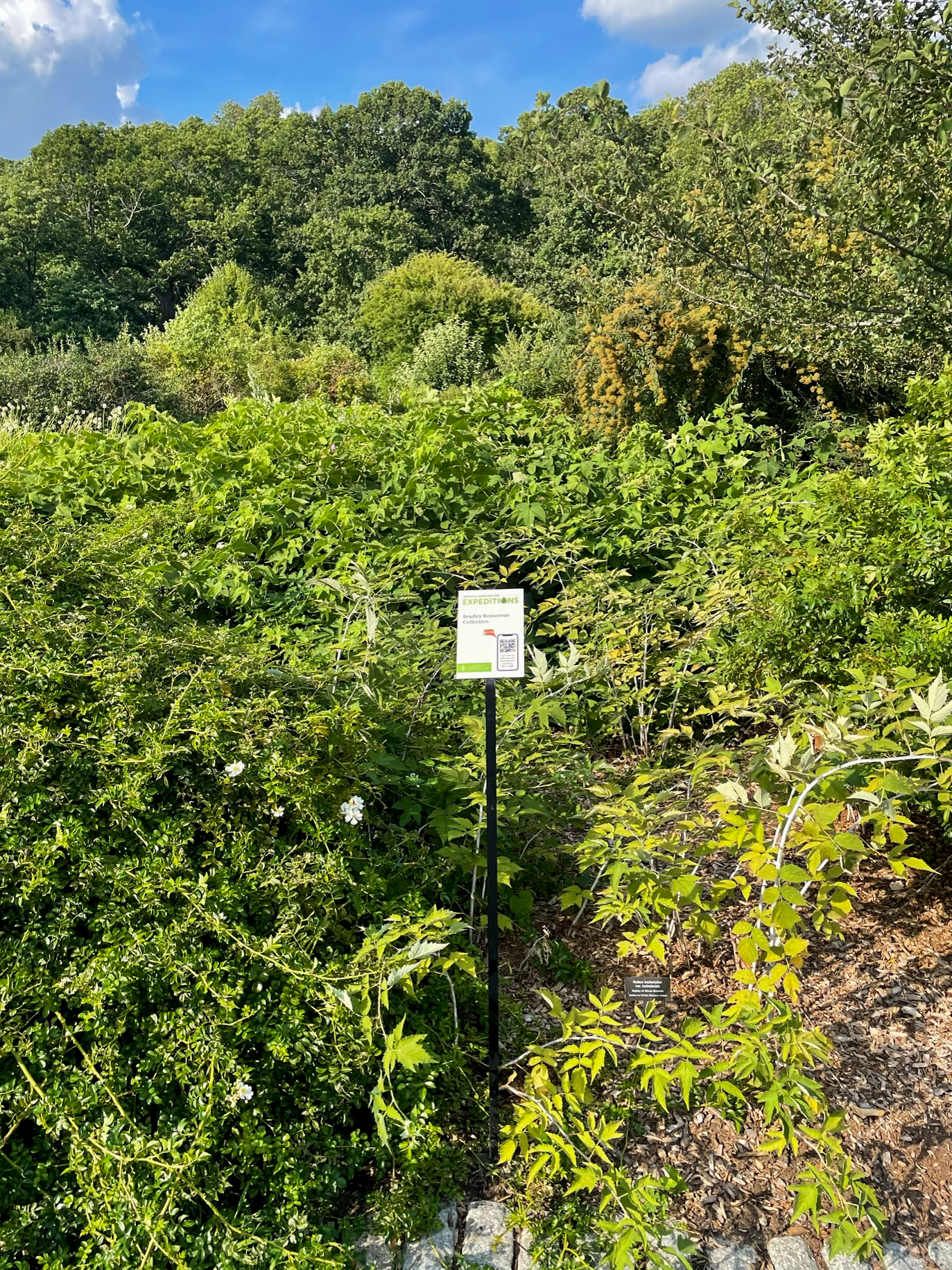 This project was funded through a generous gift by an anonymous donor to honor the long and storied career of Peter Del Tredici, director of the living collections from 1992-2003 and senior research scientist from 2003–2014.