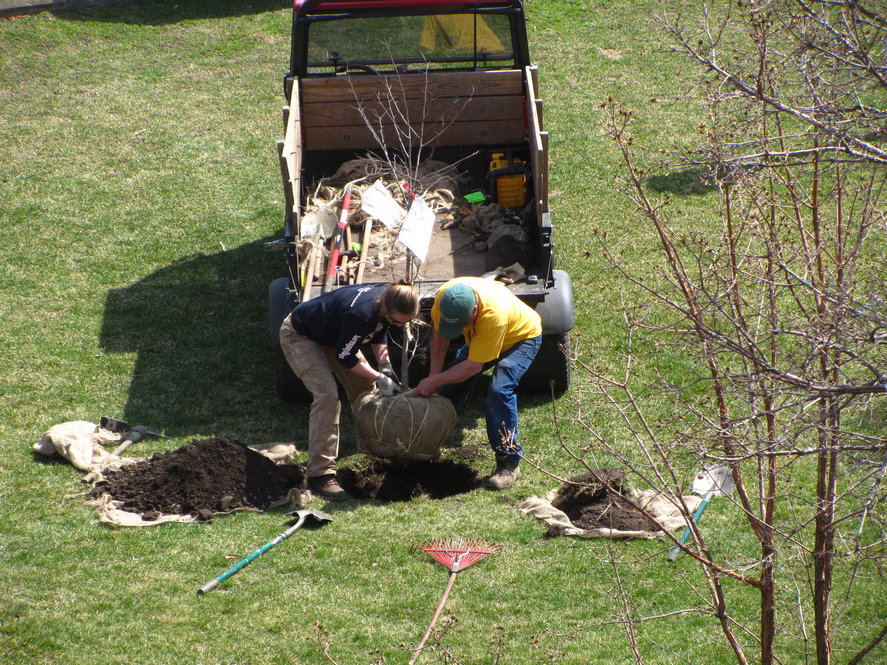 The dual role of the Arnold Arboretum as a living museum of plants as well as a public park presents unique challenges and opportunities for the care of the Living Collections and the management of our Olmsted-designed landscape. The planning, production, planting, and care of newly-accessioned plants in the permanent collections requires everything from thoughtful site selection, to regular corrective and aesthetic pruning measures, to managing soil health. The Arboretum's holistically-designed Plant Health Care program helps our Horticulture team to anticipate and address various plant stressors and provide necessary care.
In coming years, the management of the Arboretum's 281-acre landscape will be driven largely by the Campaign for the Living Collections—a 10-year initiative to acquire and cultivate 400 target taxa of temperate woody plants, expanding the Living Collections as a valuable resource for scientific research.
---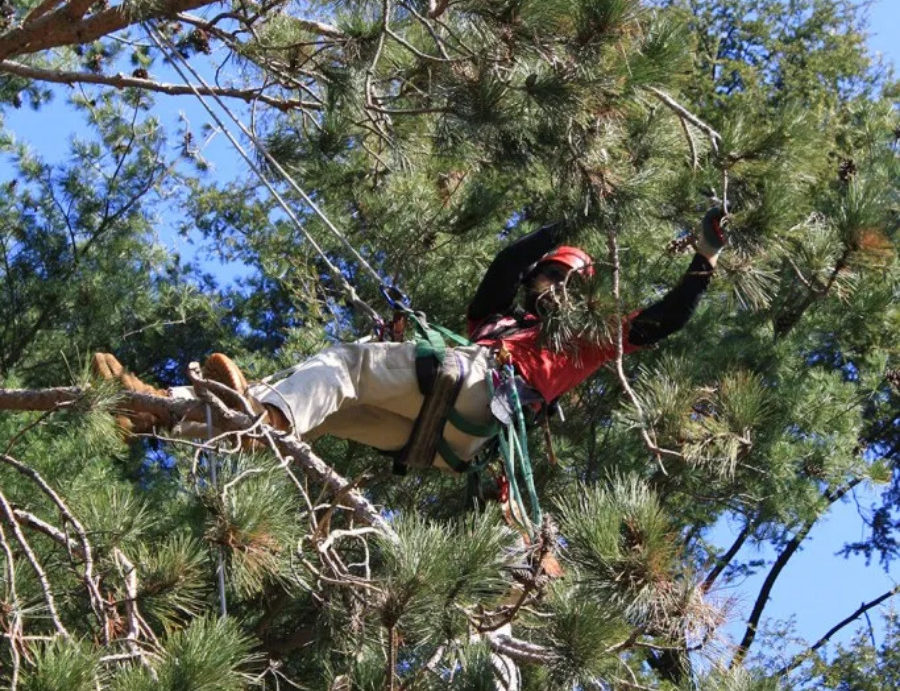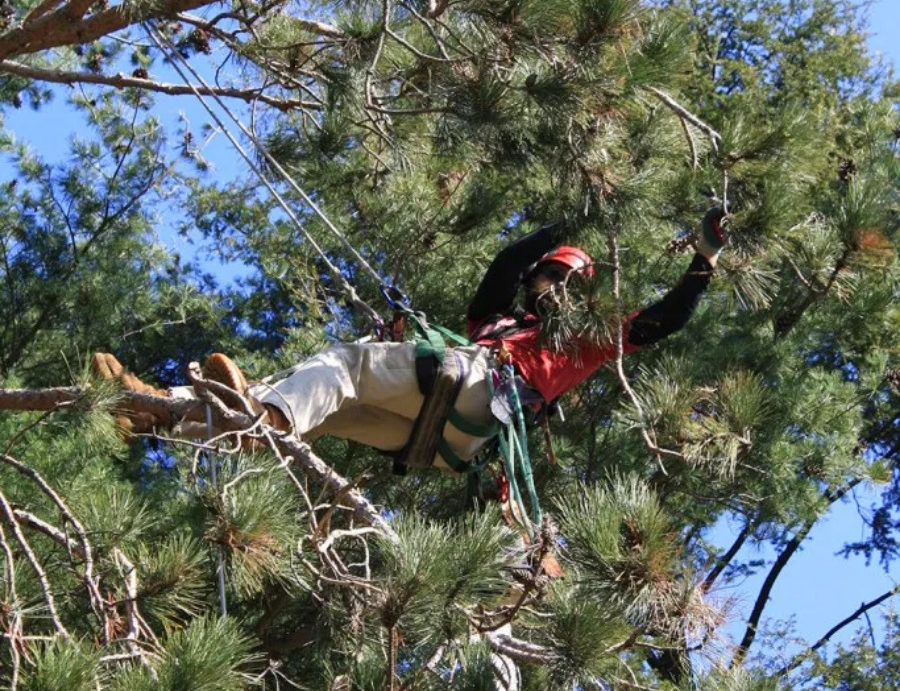 Our Horticulture Team
Care for our renowned Living Collections and the historic landscape holding them is managed by eight horticulturists and horticultural technologists, two arborists, and two gardeners. Led by the Director of Operations, Manager of Horticulture, and Assistant Manager of Horticulture, the team's responsibilities include planting and transplanting plants from the nursery to the grounds, turf care, monitoring for insects and diseases, applying pesticides and biological controls, pruning, removing dead or declining trees, chipping brush, watering, fertilizing, applying soil amendments, removing volunteer plants and invasives, rejuvenating planting beds, mulching, removing litter, plowing snow, and maintaining equipment. During the summer, up to a dozen horticultural interns join the team and assist these activities.
The Arboretum's Landscape Management Plan divides the Arboretum into 71 zones based on location, environmental characteristics, and collections. Each horticulturist is responsible for a set of zones, allowing them to become experts on their particular zones and improve the quality of the care they provide. (See the complete Landscape Management Plan).
---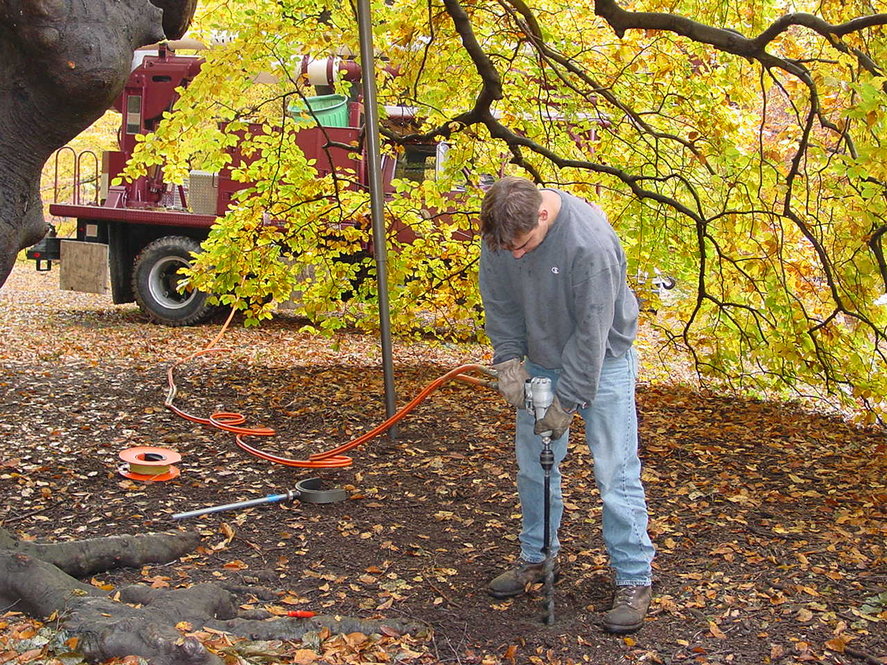 Holistic Plant Health Care
The Arboretum's diverse collections of trees, shrubs and vines comprise species gathered from all over the world, each adapted to grow in a specific set of conditions. Preserving this museum collection requires careful attention to each plant's unique needs, while also anticipating and addressing the challenges they face here, including pests and diseases, inconsistent precipitation, and unpredictable temperatures.
The essence of our Plant Health Care (PHC) program is its adaptive management approach—a continuous cycle of assessment, evaluation, and adjustment to find the most effective care strategies. Our Horticulture team uses evidence-based decision-making to develop landscape management practices tailored to individual organisms in the collections. Incorporating new knowledge gained from research and practice, utilizing the latest horticultural technologies, and collaborating with external partners, the Arboretum prioritizes environmentally-sustainable solutions that can deliver long-term benefits and help preserve our diverse collections for perpetuity.