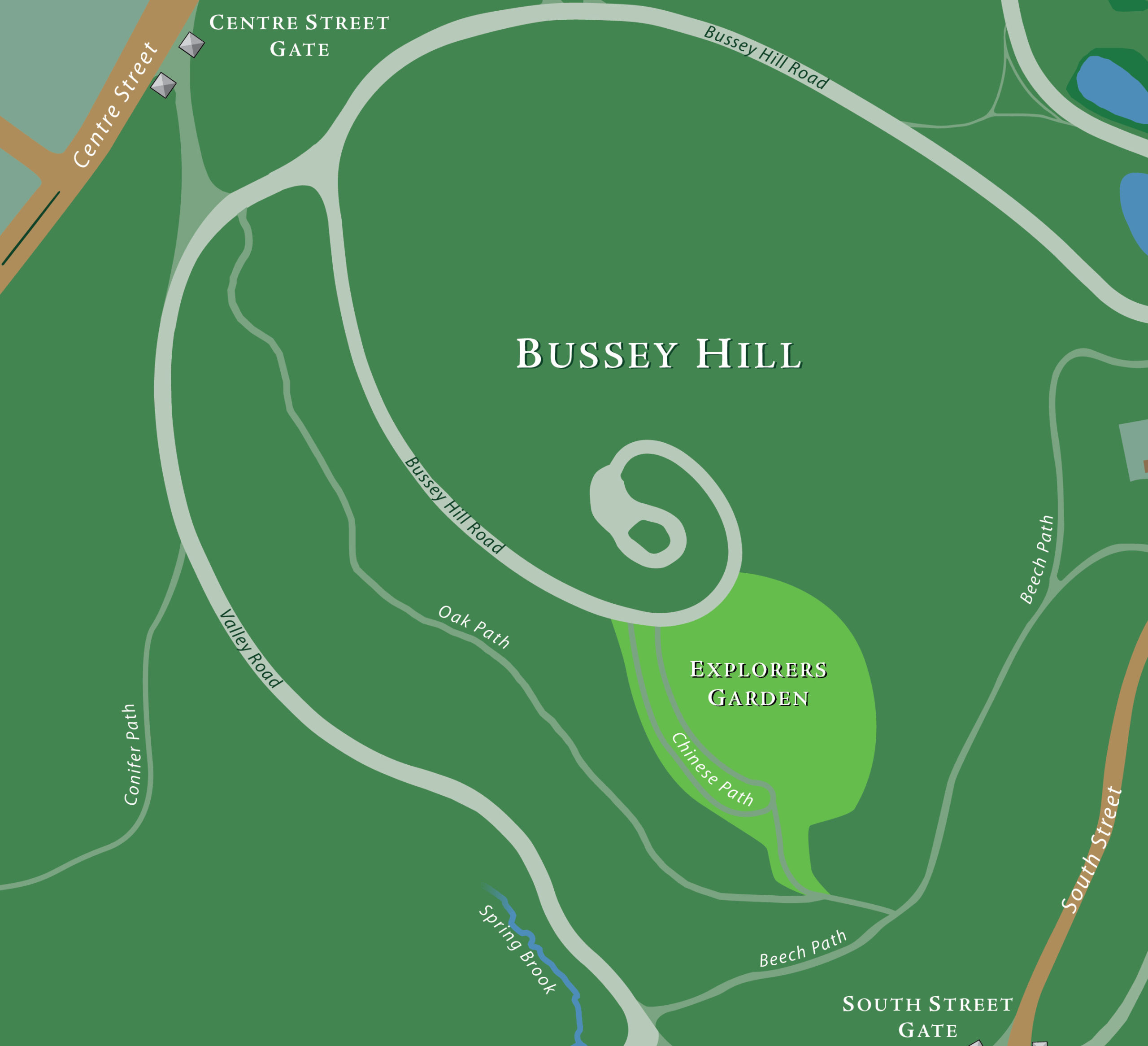 Directions
The main entry for Chinese Path and the Explorers Garden is along Bussey Hill Road. Look for signs and the path entrance located next to a bench about an eighth of a mile from the top of Bussey Hill. Chinese Path is a horseshoe-shaped path within the Explorers Garden; the southern entry begins at the intersection of Oak Path and Beech Path. Explorers Garden also contains an open lawn with planting beds on its edges, accessible from Bussey Hill Road. The Garden lies about a thirty-five minute walk from the Arborway Gate and a ten minute walk from the Centre Street Gate. It is about twelve minutes from the South Street Gate and twenty minutes from the Bussey Street Gate when accessed via Beech Path. If driving, park in front of the Centre Street Gate, the South Street Gate, or along Bussey Street.
Accessibility
Paths in the Explorers Garden are composed of grass and are not wheelchair accessible. In winter, access may be limited due to snow and ice; please use caution.
Interpretation
Check out the Arboretum's new mobile app, Expeditions, to take an interactive, narrated tour of the Explorers Garden. The app is available in English, Spanish, and Simplified Chinese.
How long should I explore?
Plan to spend at least thirty minutes walking along Chinese Path and exploring the plants around the open lawn.
Plan your visit to the Arboretum.