As both a natural history collection of Harvard University and a public park in the City of Boston, the Arnold Arboretum fulfills part of its educational mission to improve science education across Boston through specifically designed partnerships with Boston Public Schools and community groups. Since 2003, Arboretum educators have worked to make the landscape accessible to diverse learners from Kindergarten to pre-service teachers.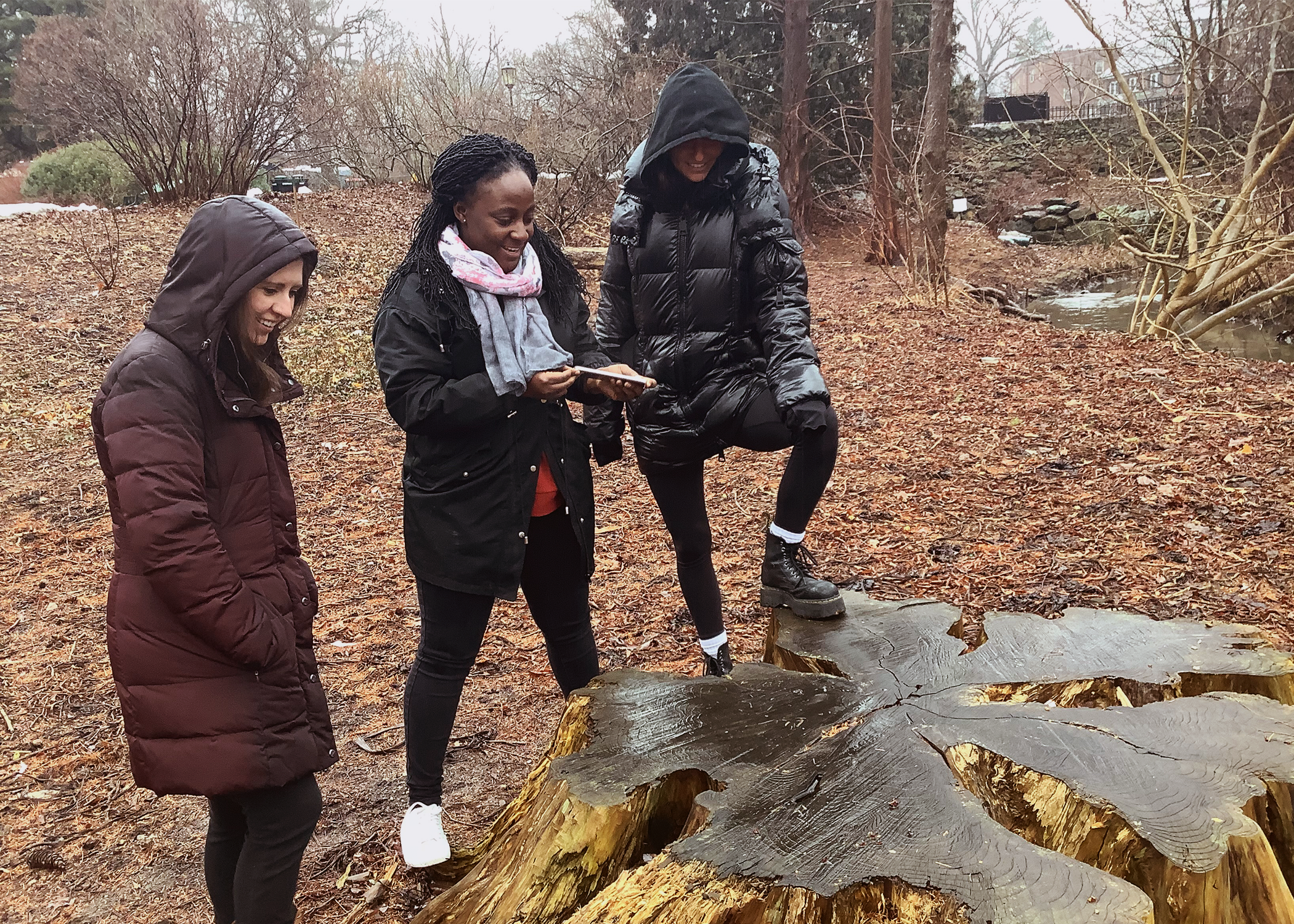 Boston University School of Education
Teachers emerging from School of Education programs in urban areas are often minimally prepared to take children outside to learn about the natural world. Since 2012, the Arnold Arboretum has collaborated with Boston University Wheelock College of Education and Human Development to support pre-service teachers' familiarity and comfort with using outdoor settings as a classroom for teaching science. Professors from the Early Childhood Education program bring students to the Arboretum twice in fall and twice in spring to participate in a field study that encompasses the exploration of a woodland area and the Bradley Rosaceous Collection near the ponds. Pre-service teachers observe habitats and creatures that have made these diverse places their homes, and engage in meaningful discussions about the role of the teacher and their students when learning outdoors.
Other local Schools of Education seeking a similar exposure to the natural world for their student teachers are encouraged to contact the Outdoor Educator at 617.384.9032 or email Ana Maria Caballero.
Past Partnerships
Boston Teachers Union School 2011-2014
Agassiz Elementary School 2009-2011